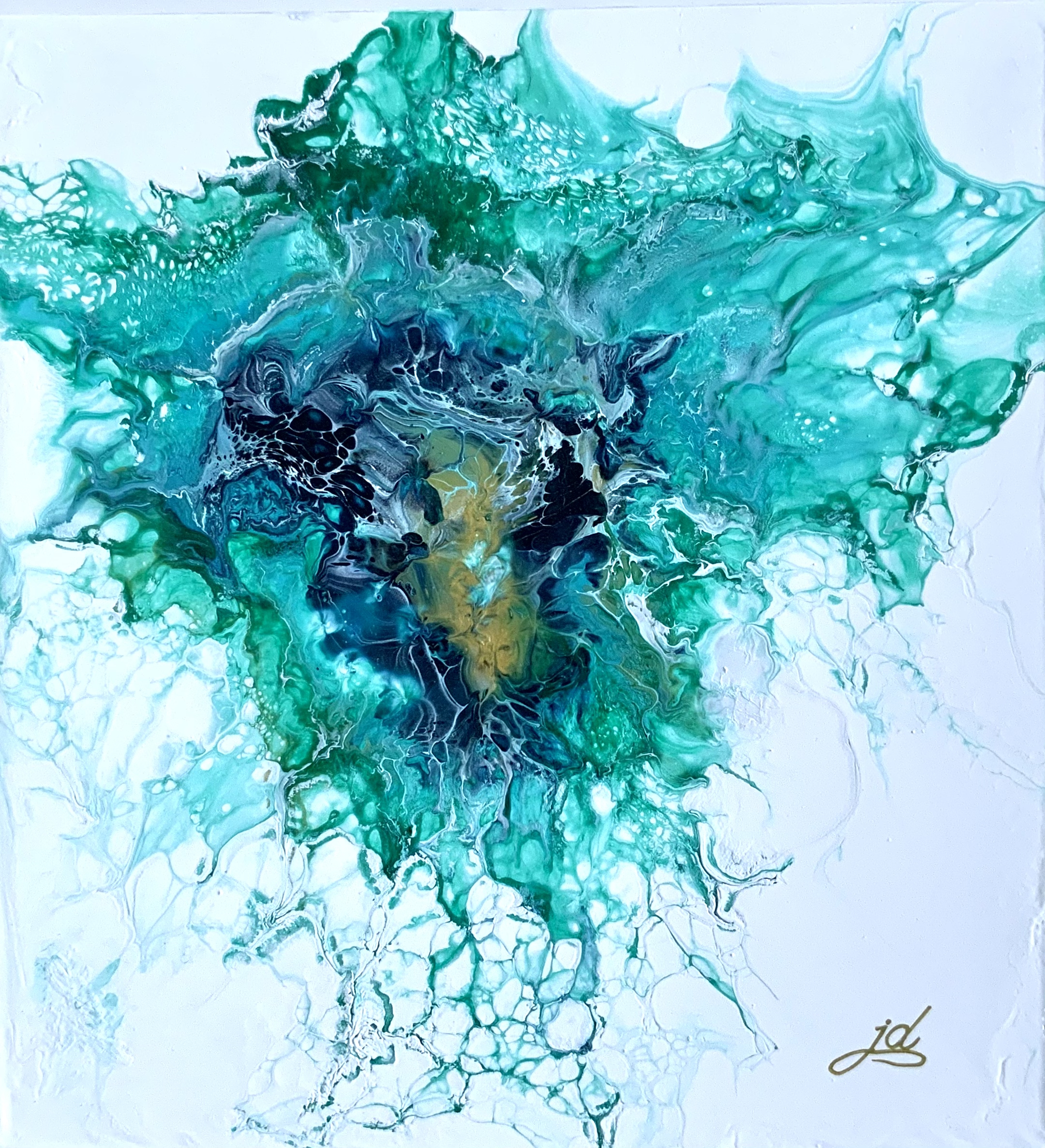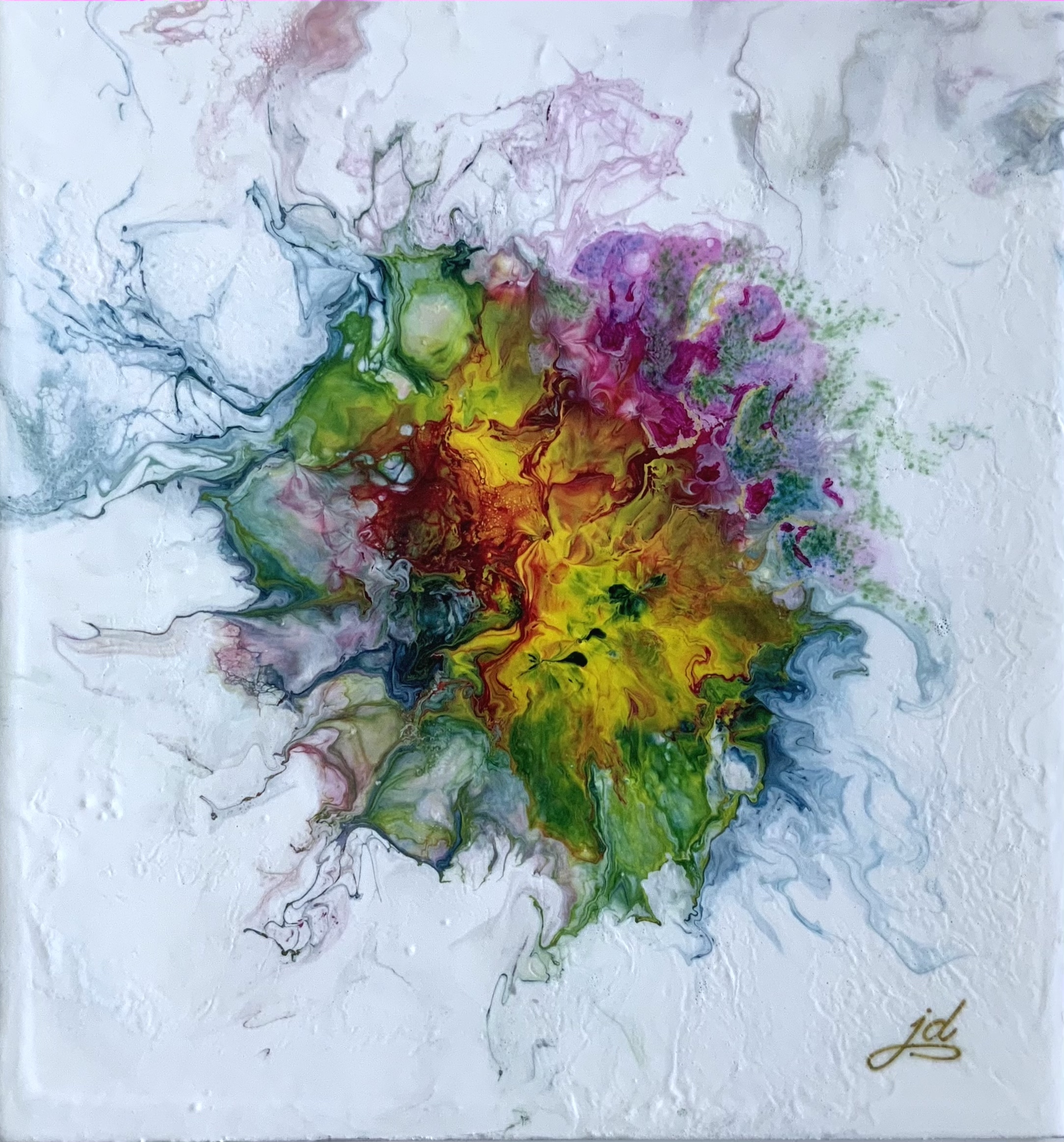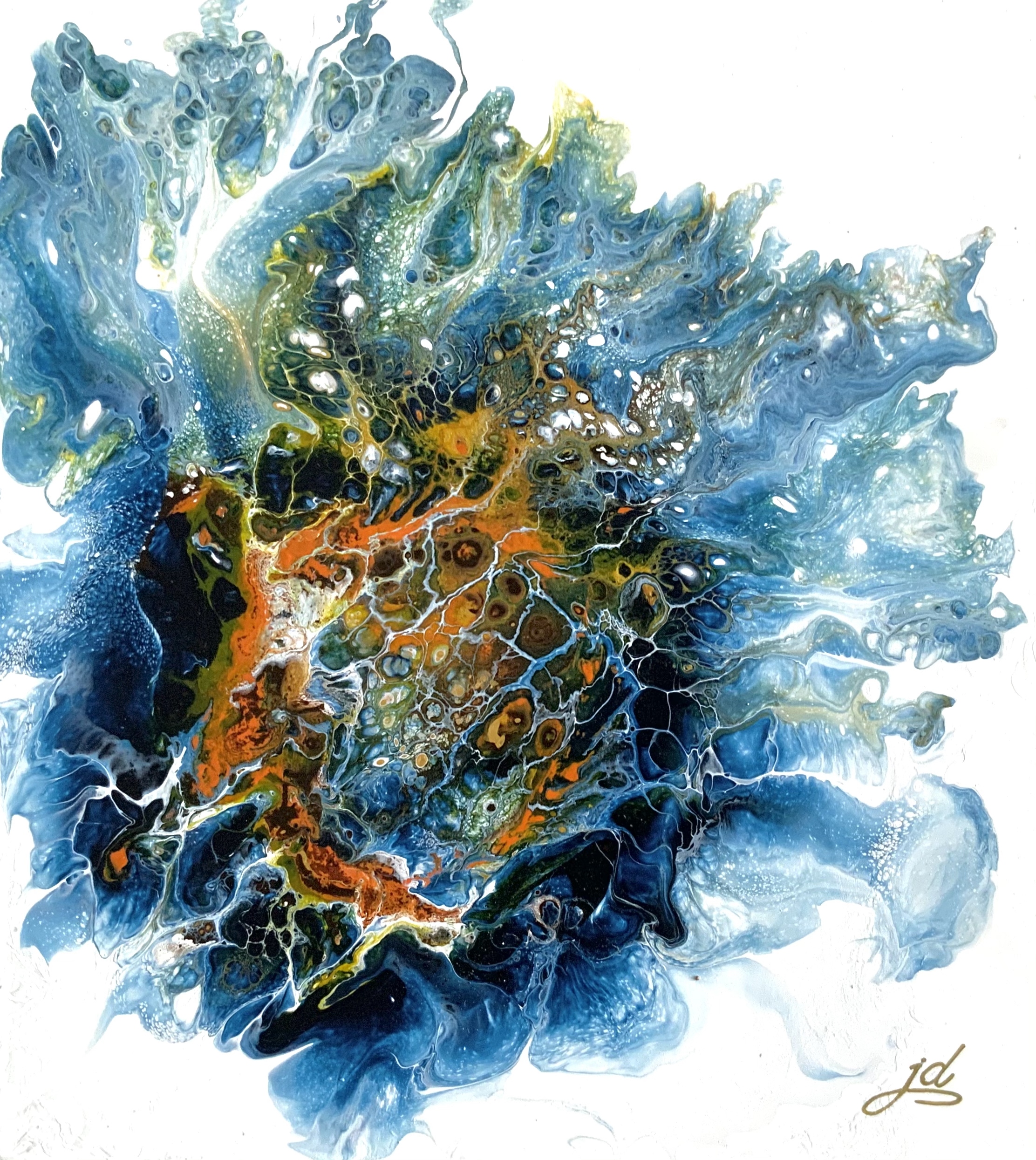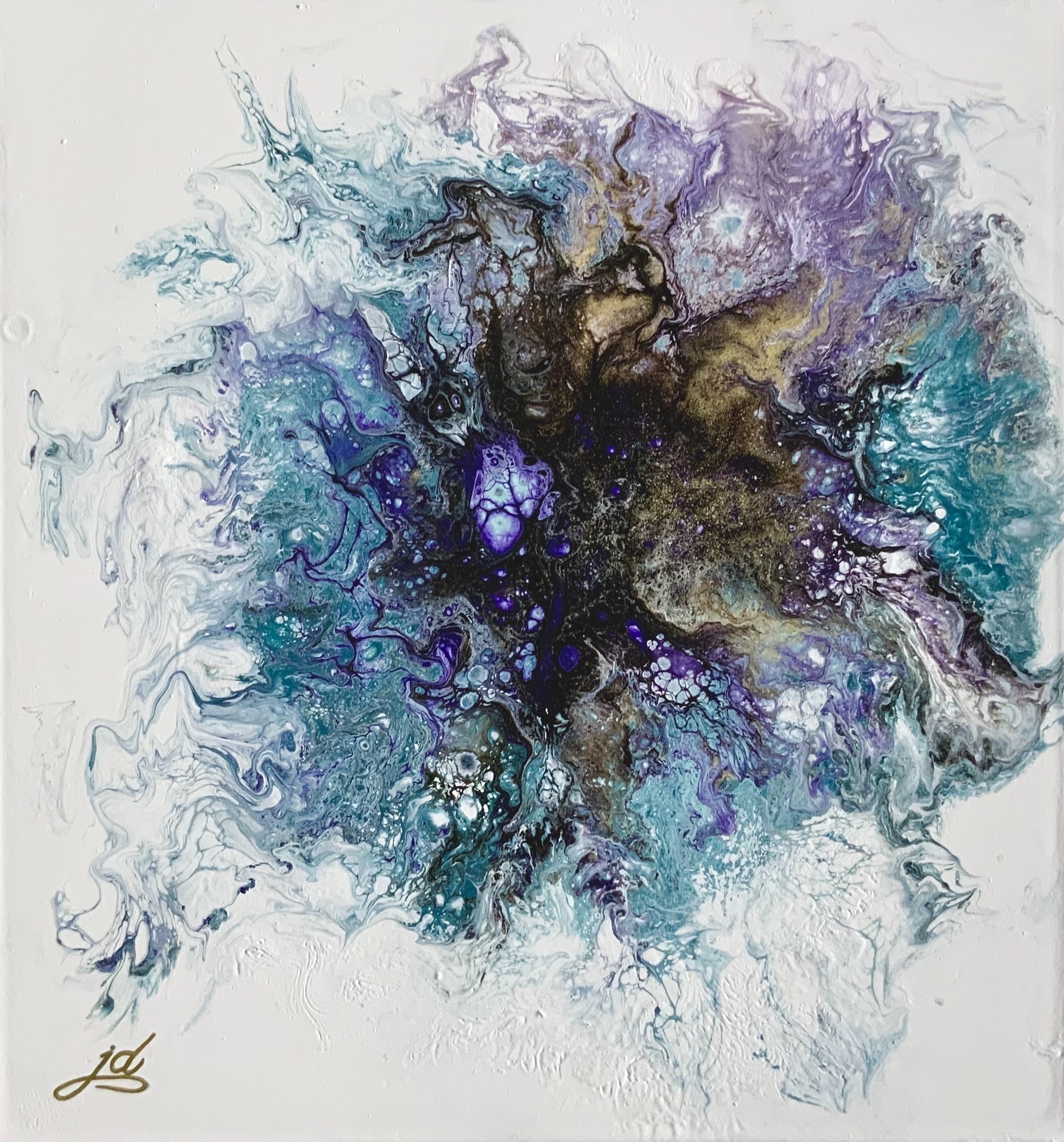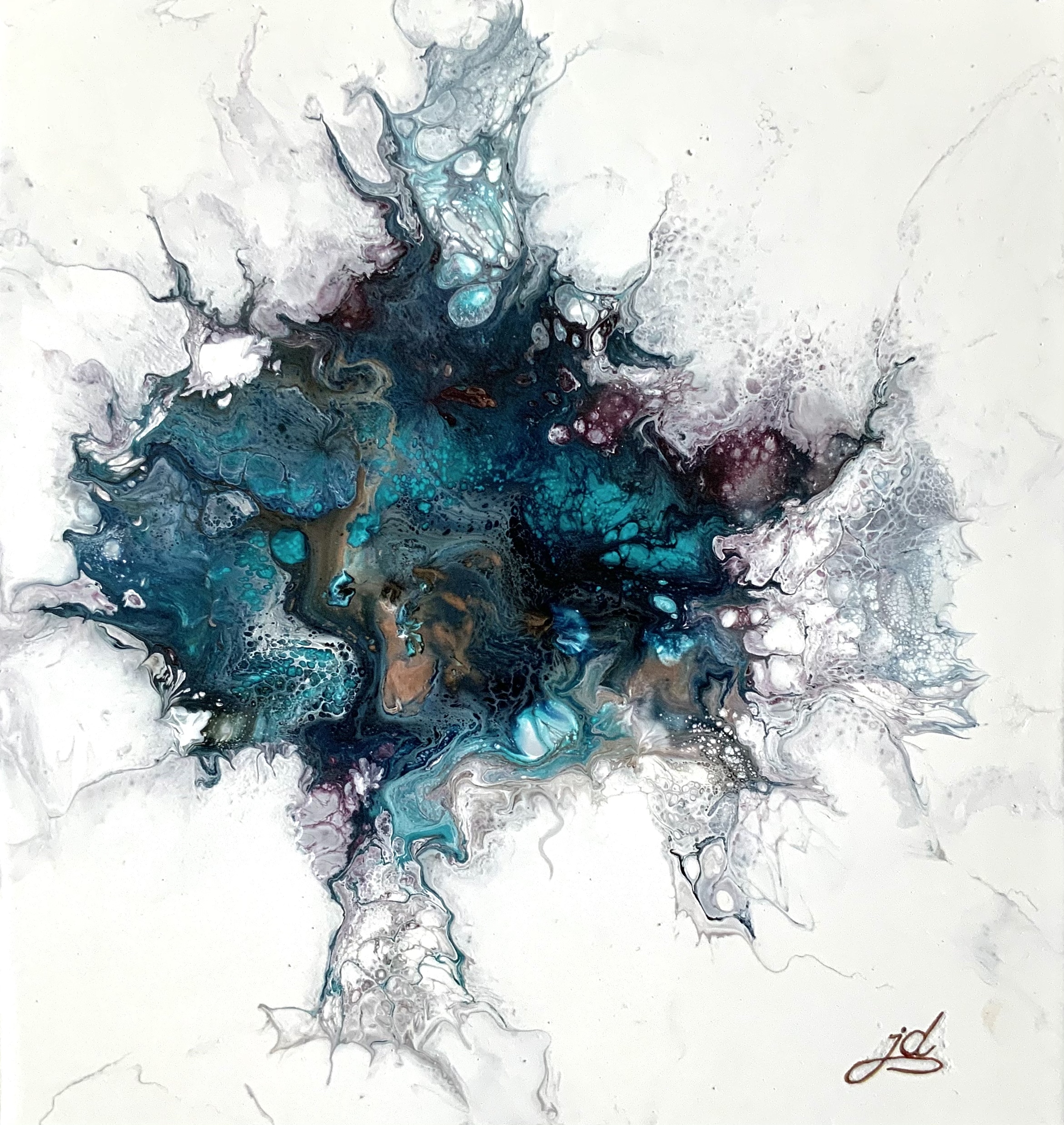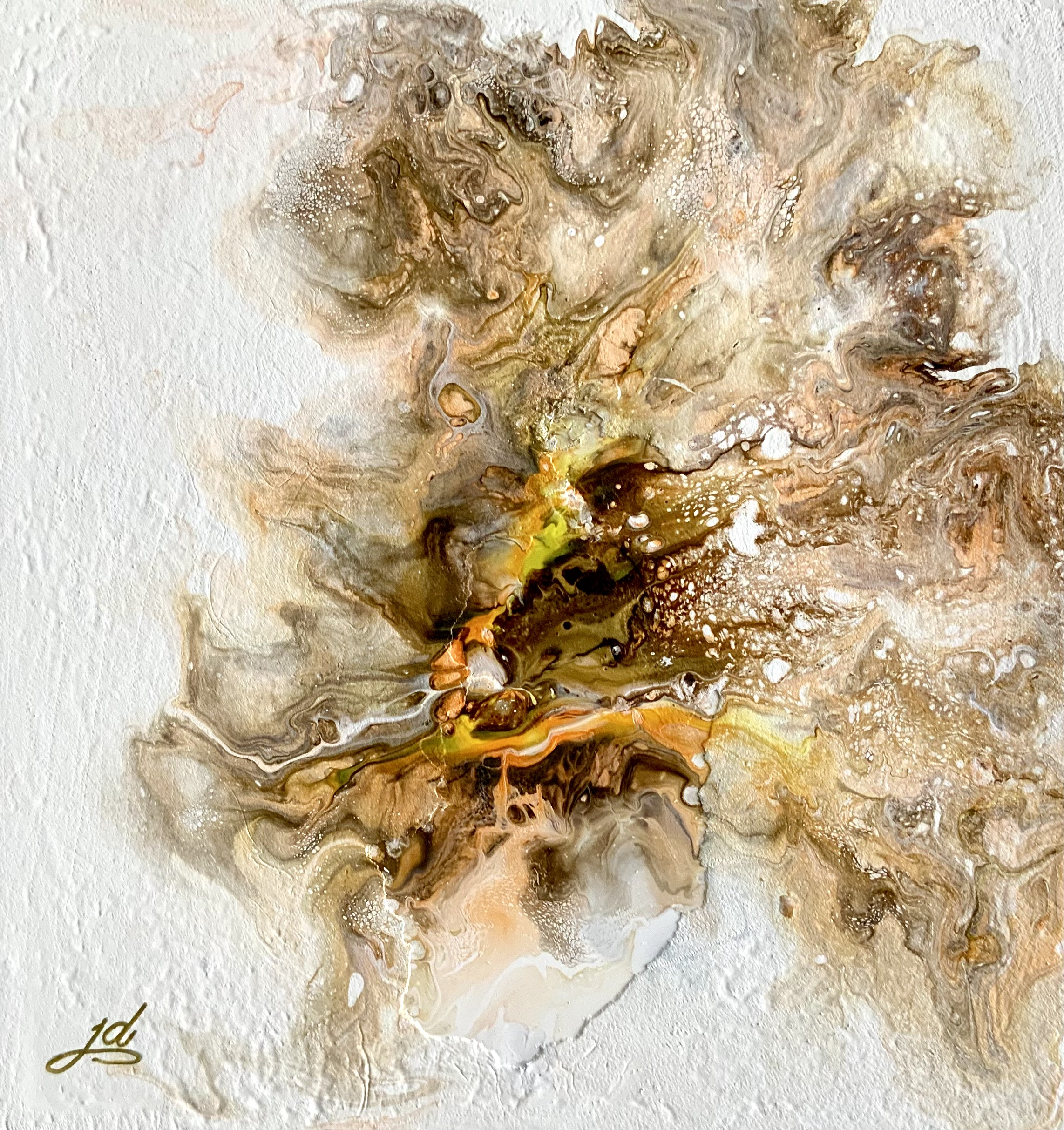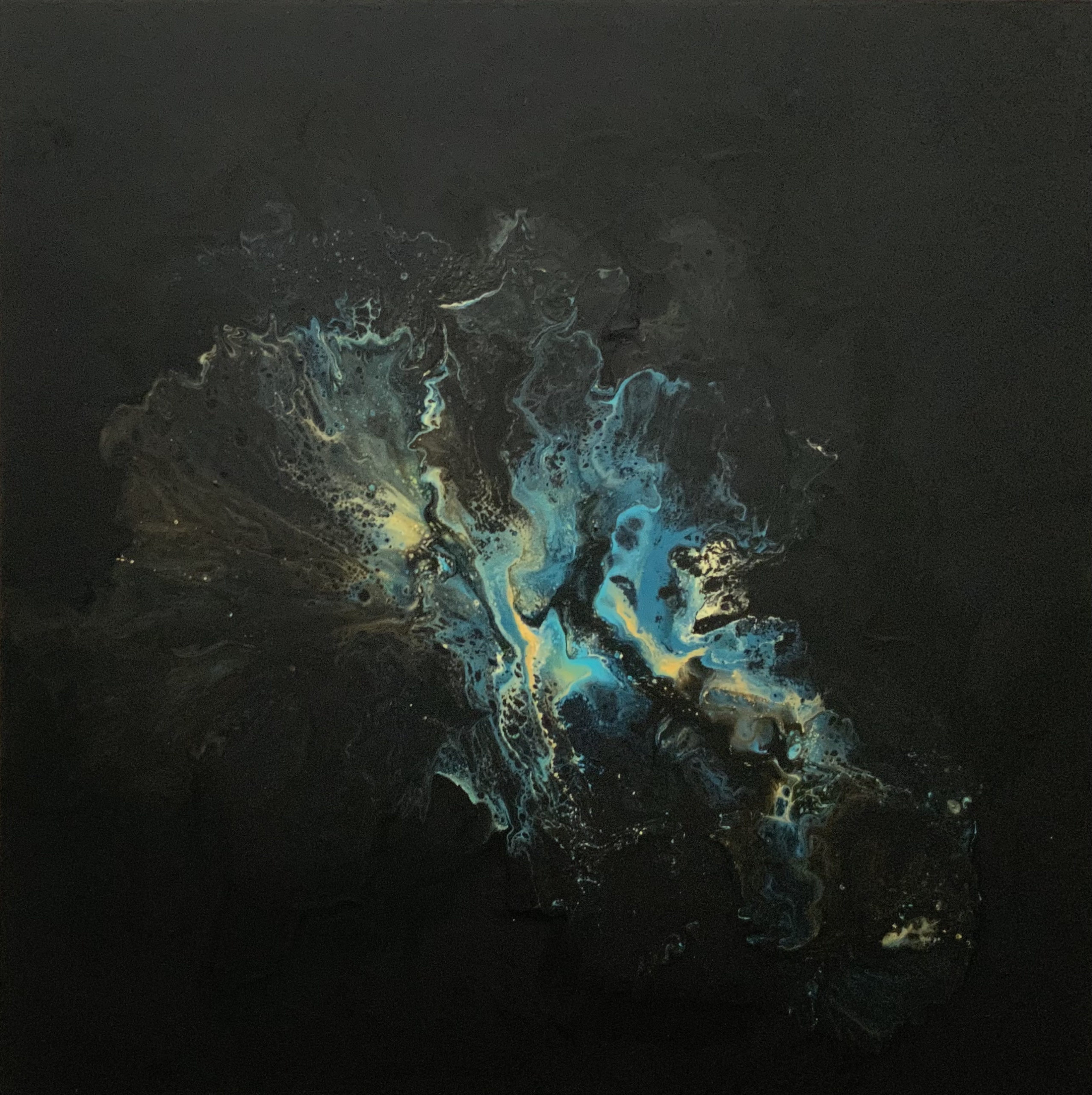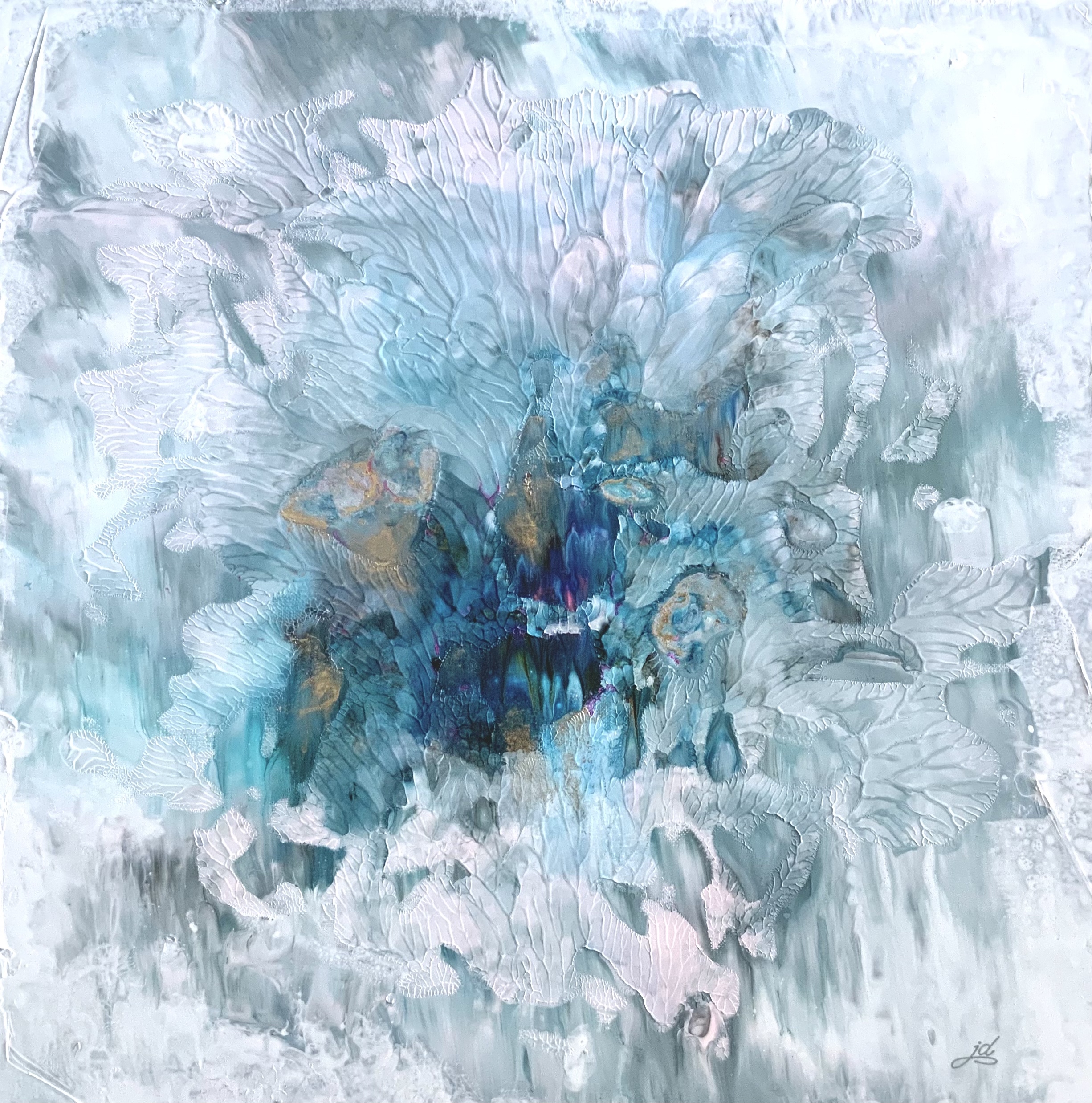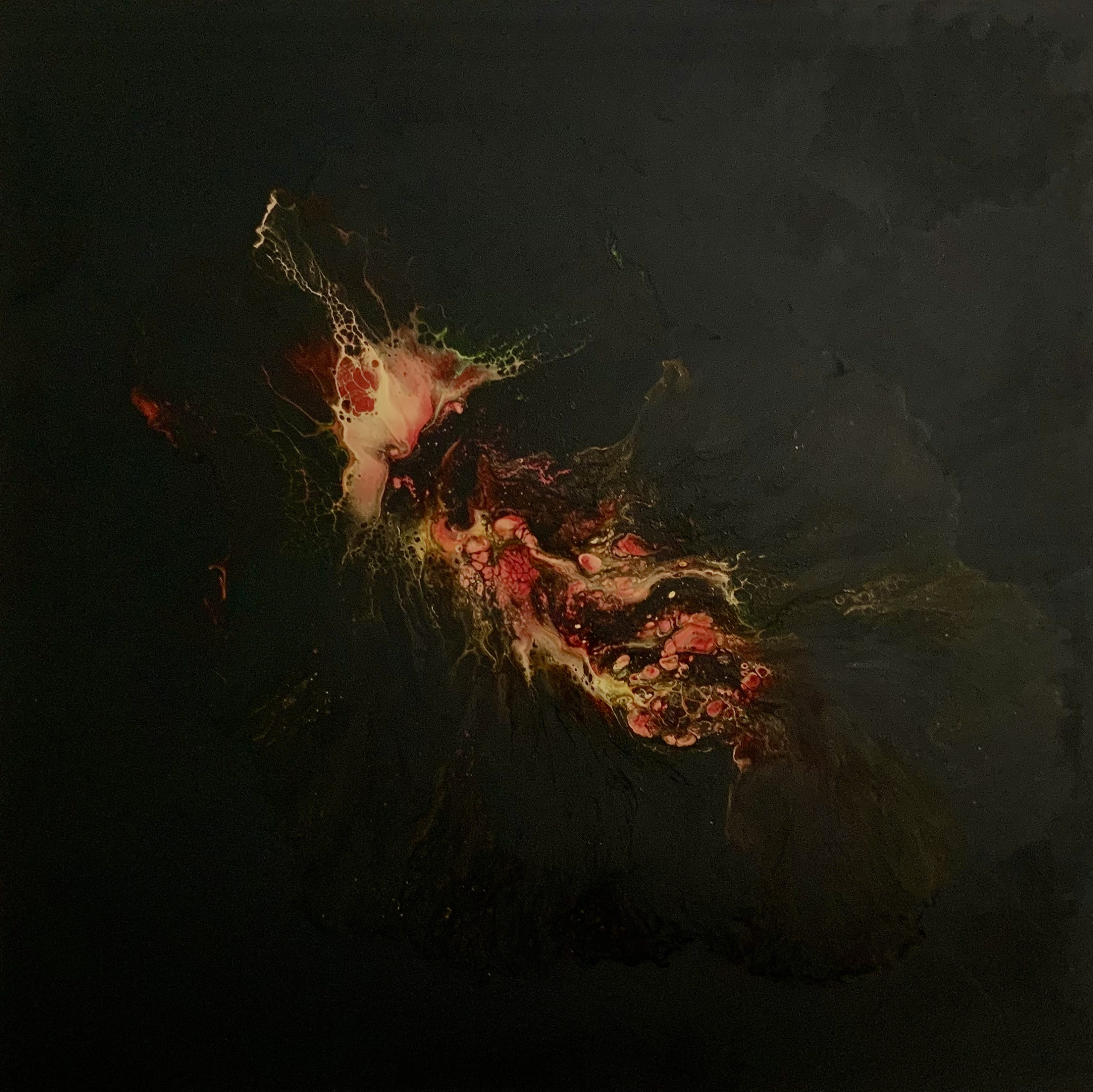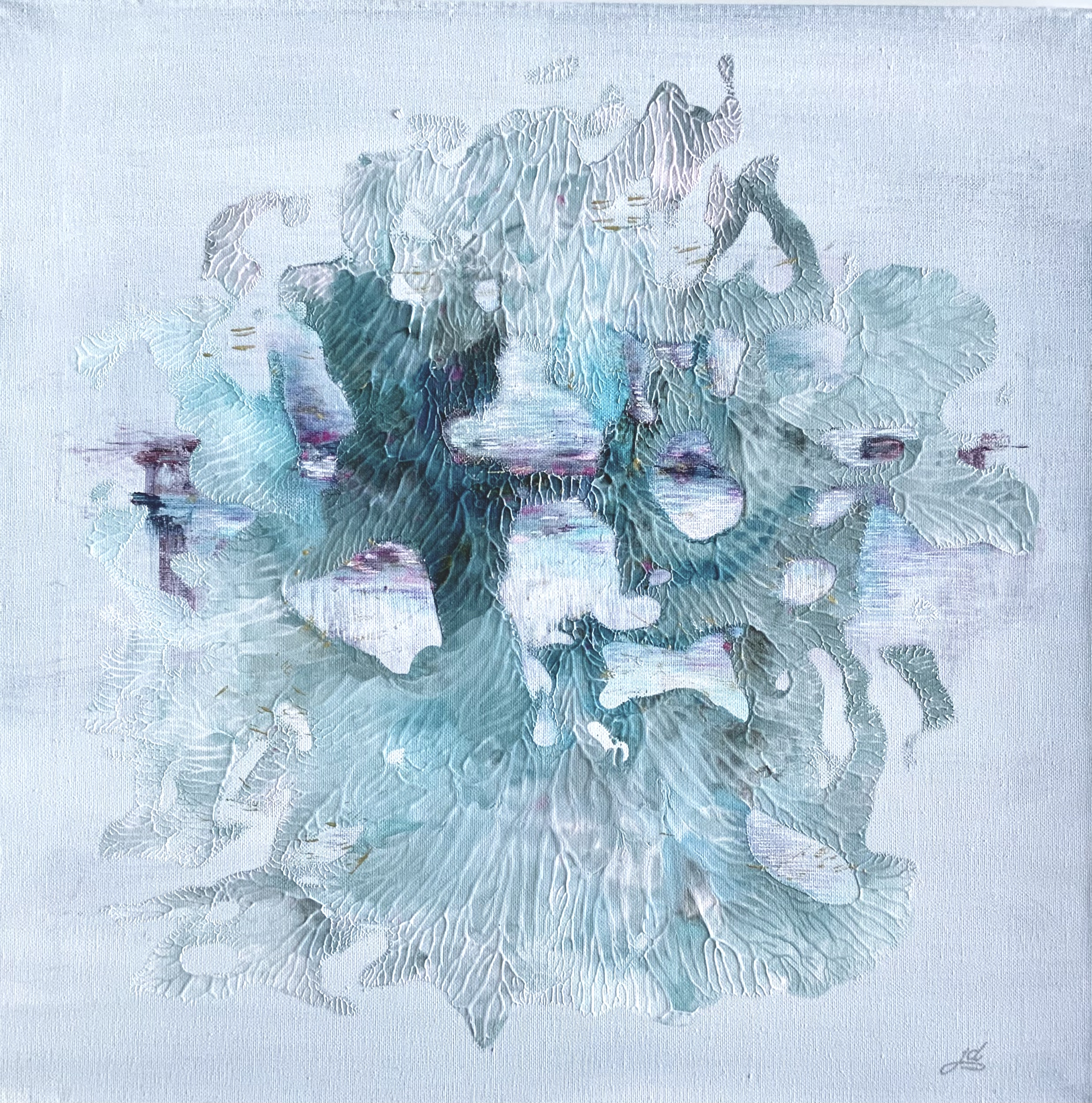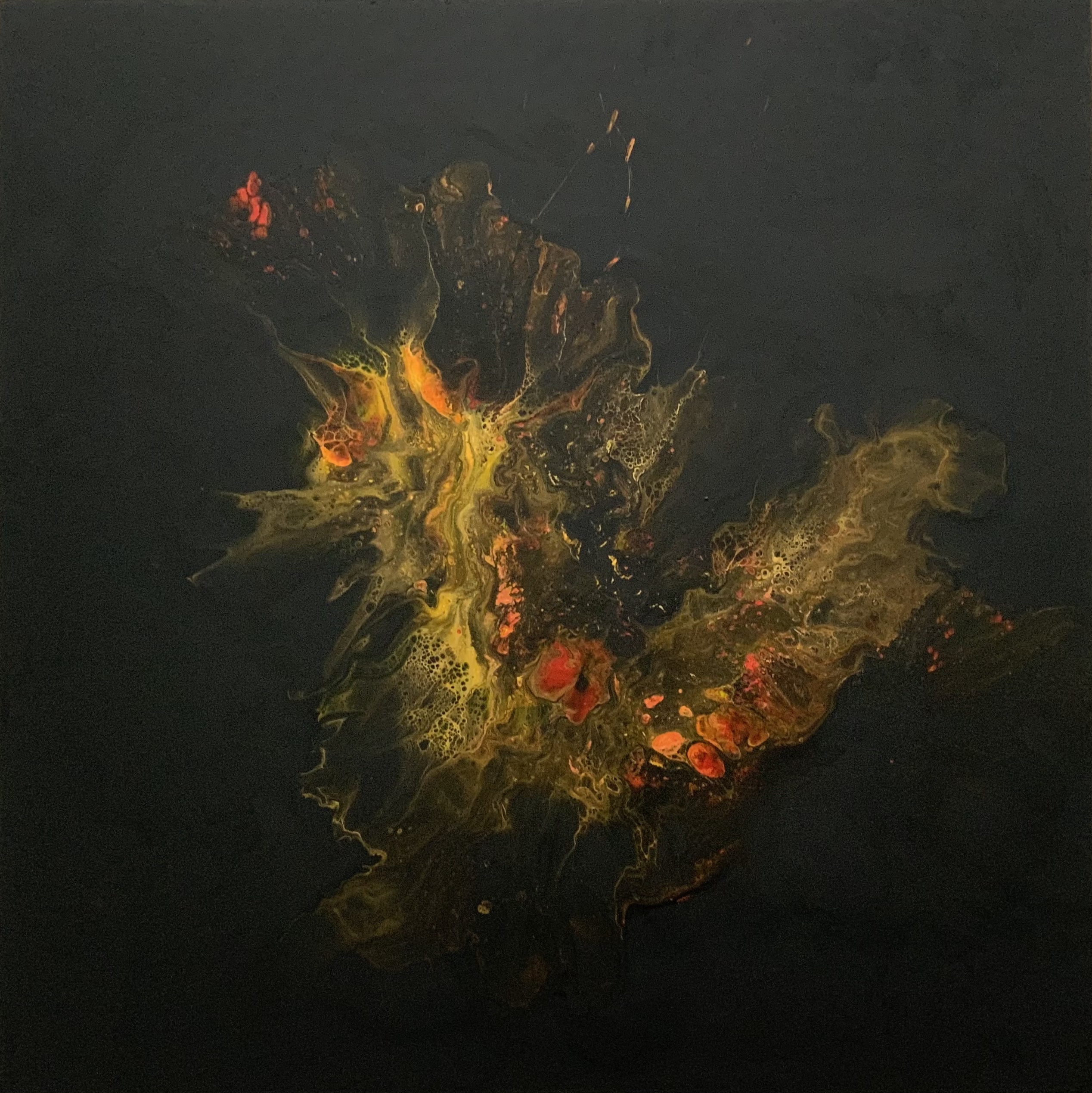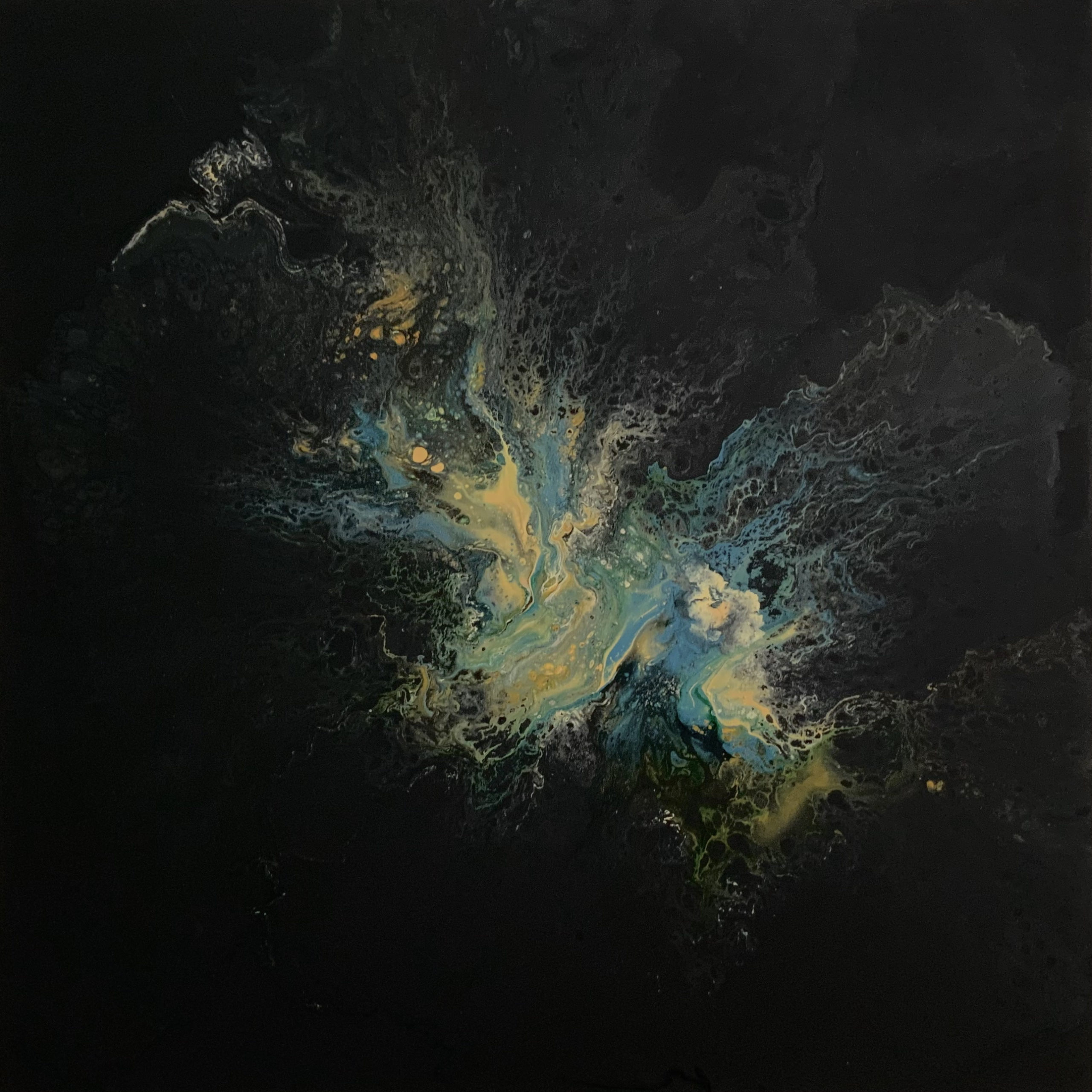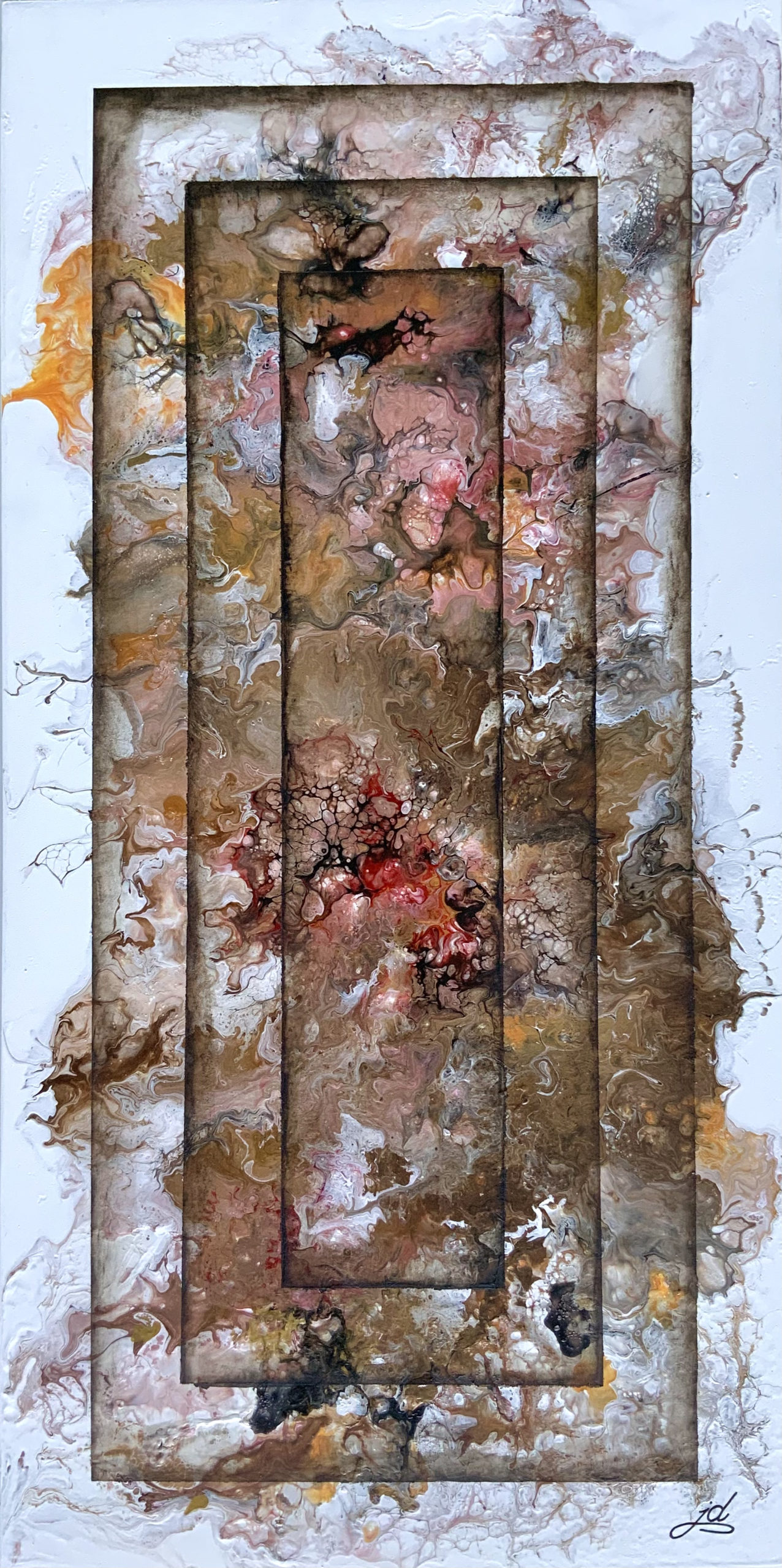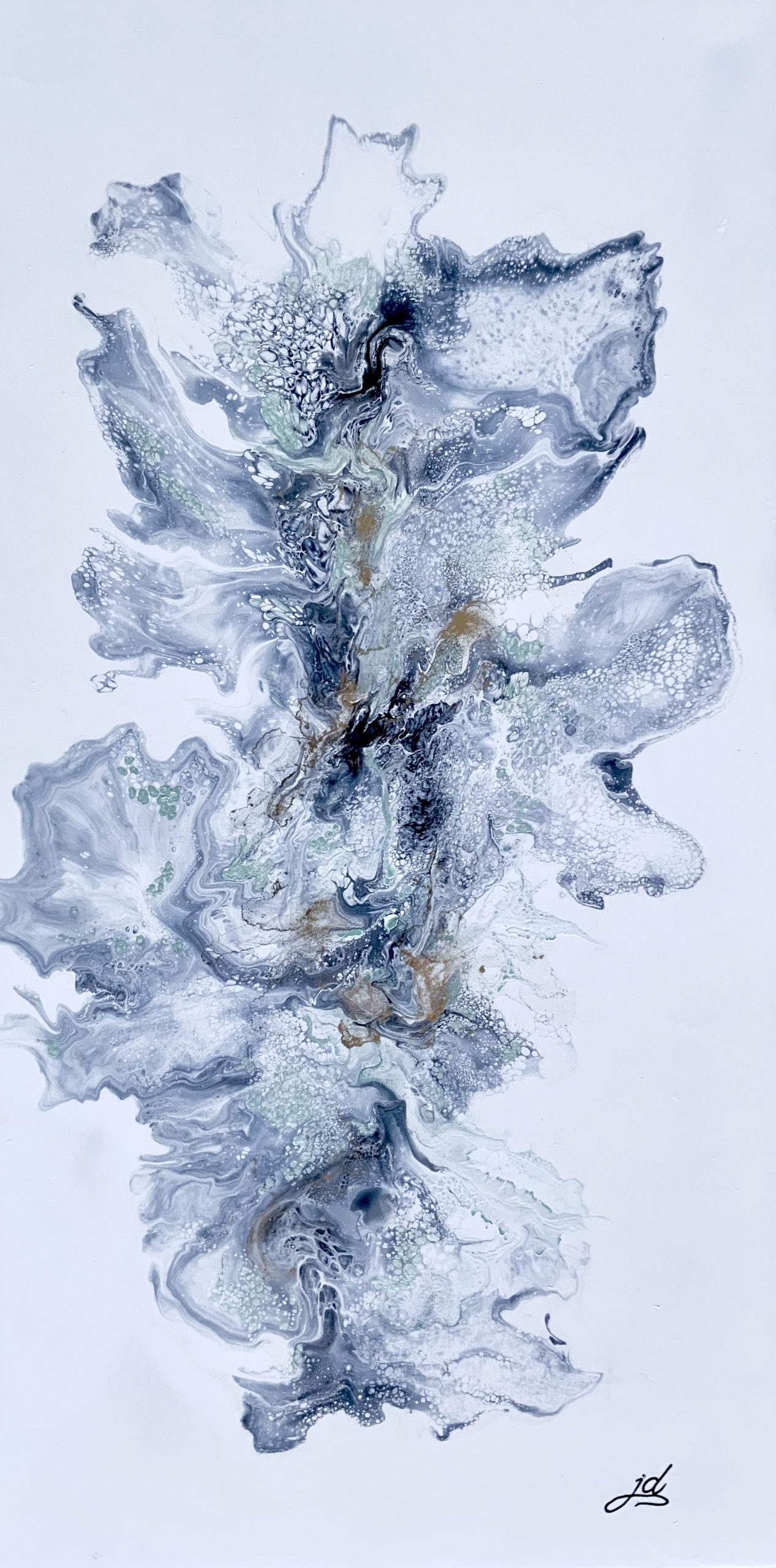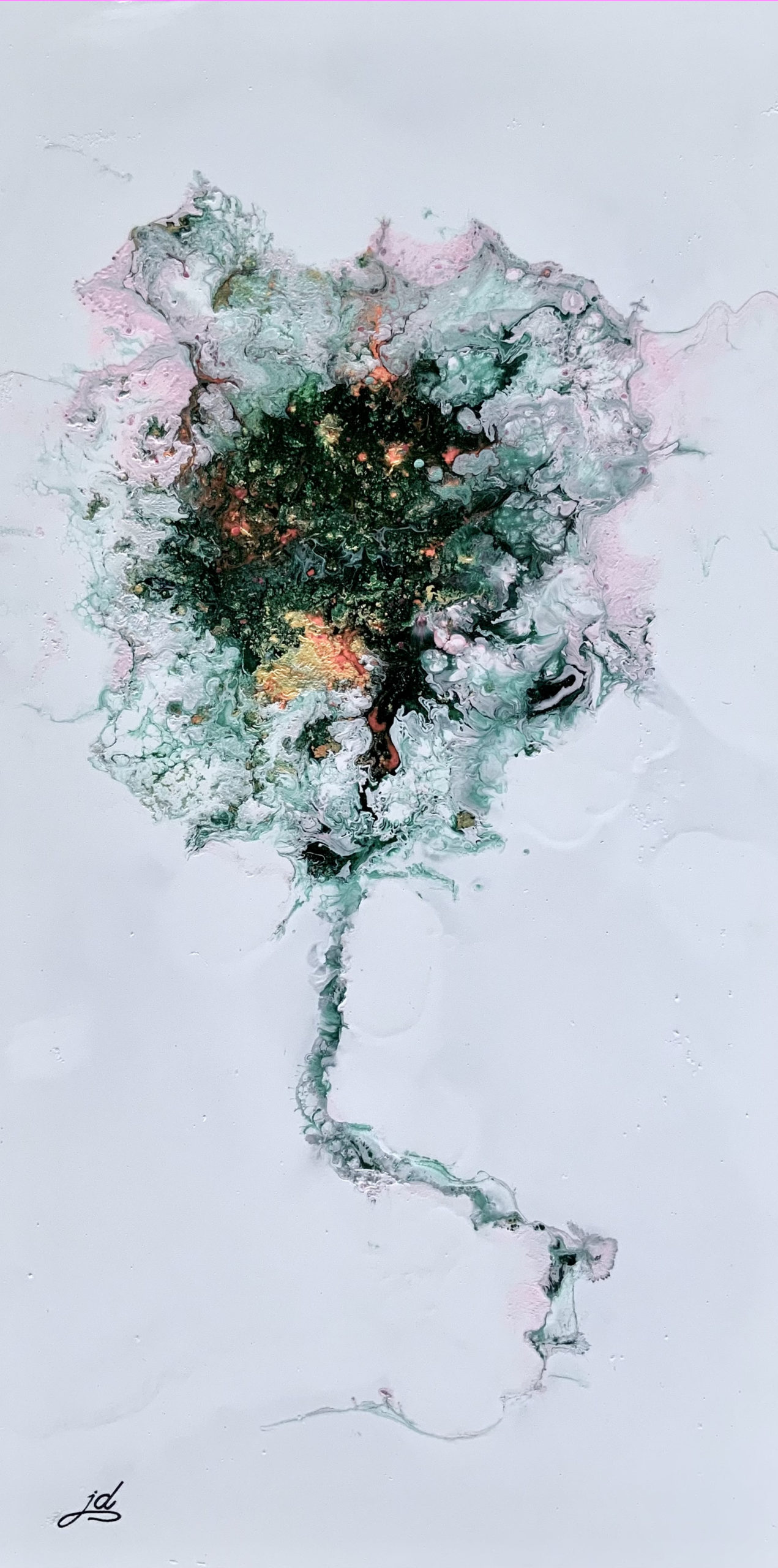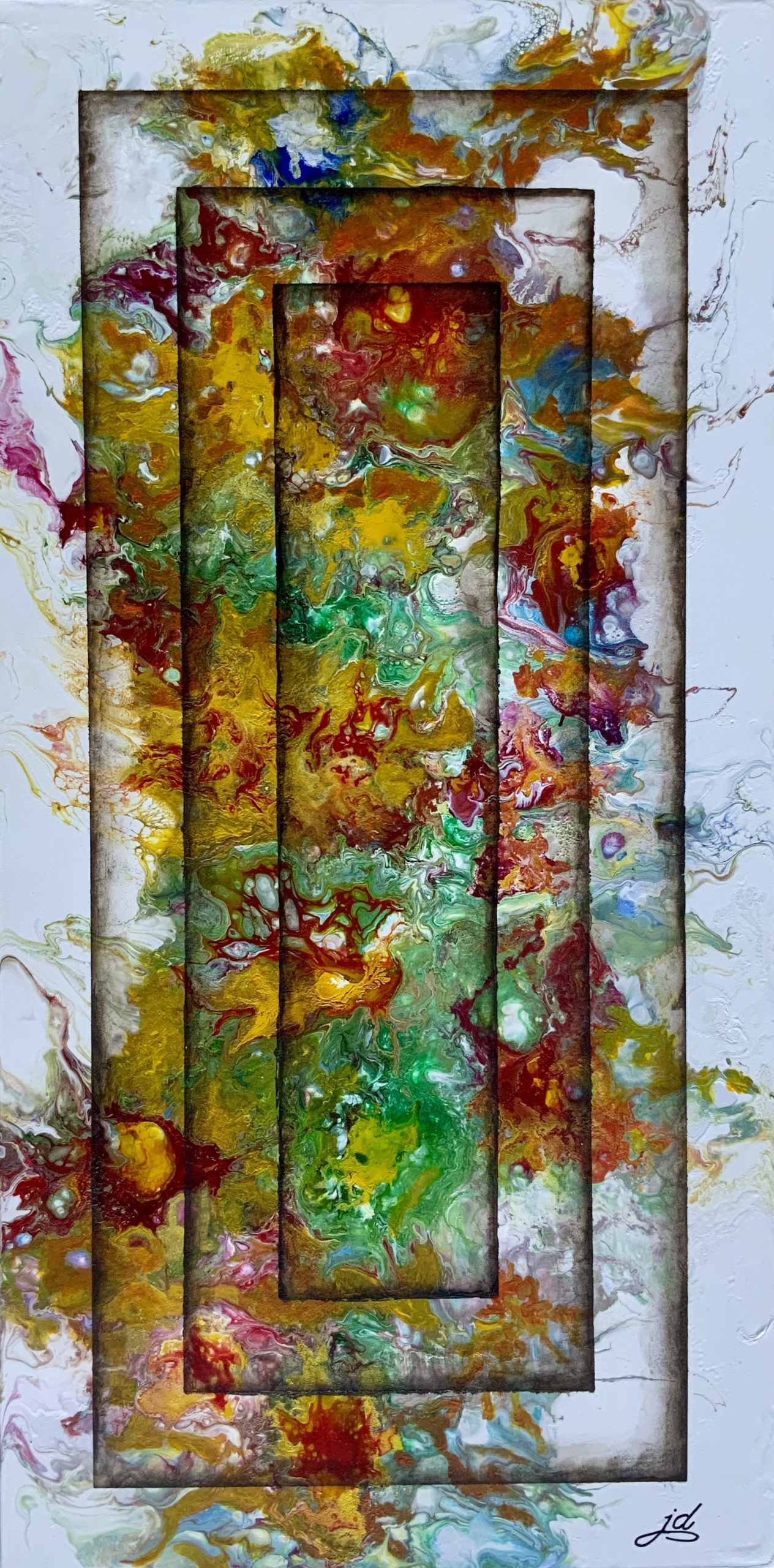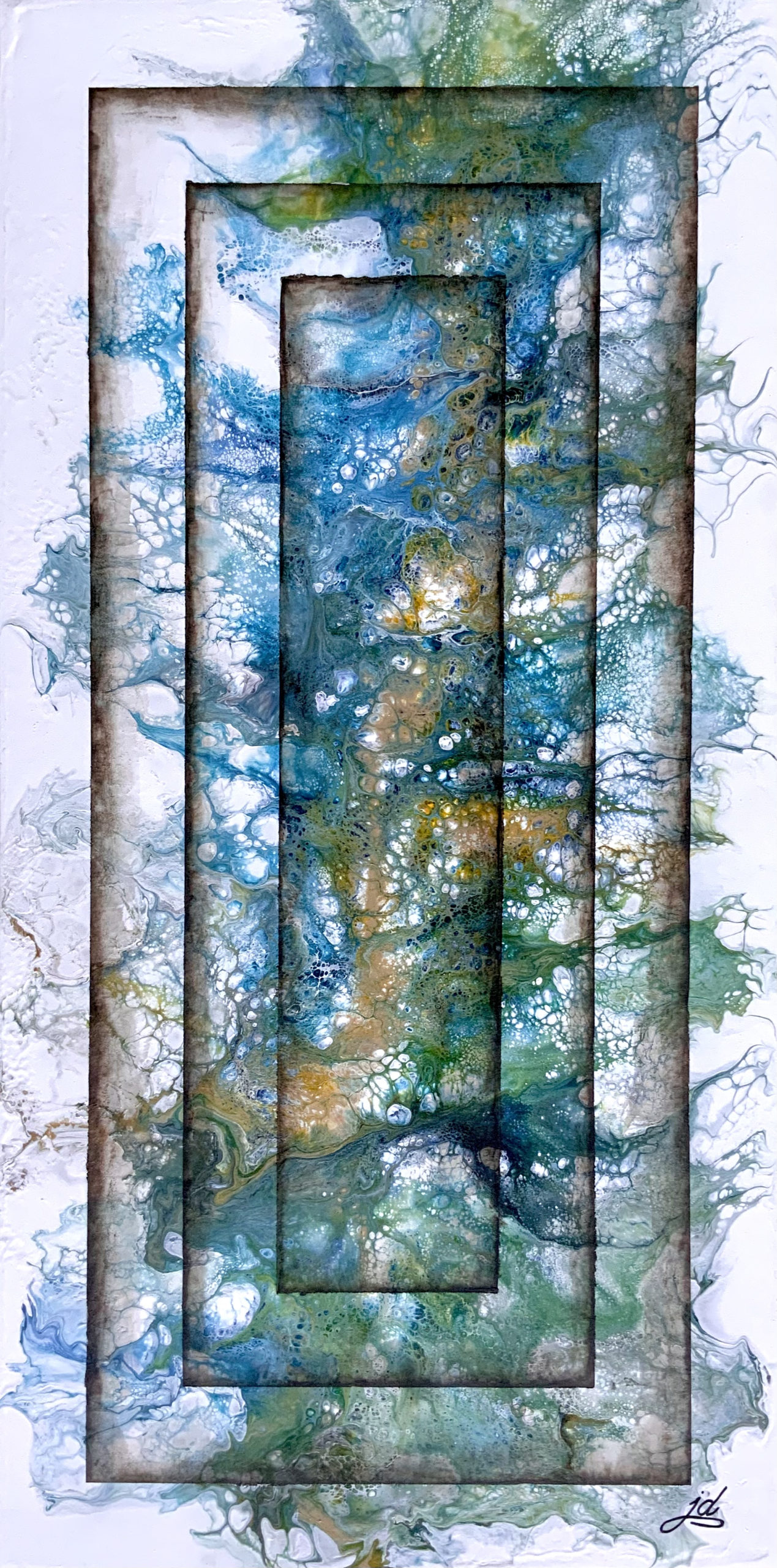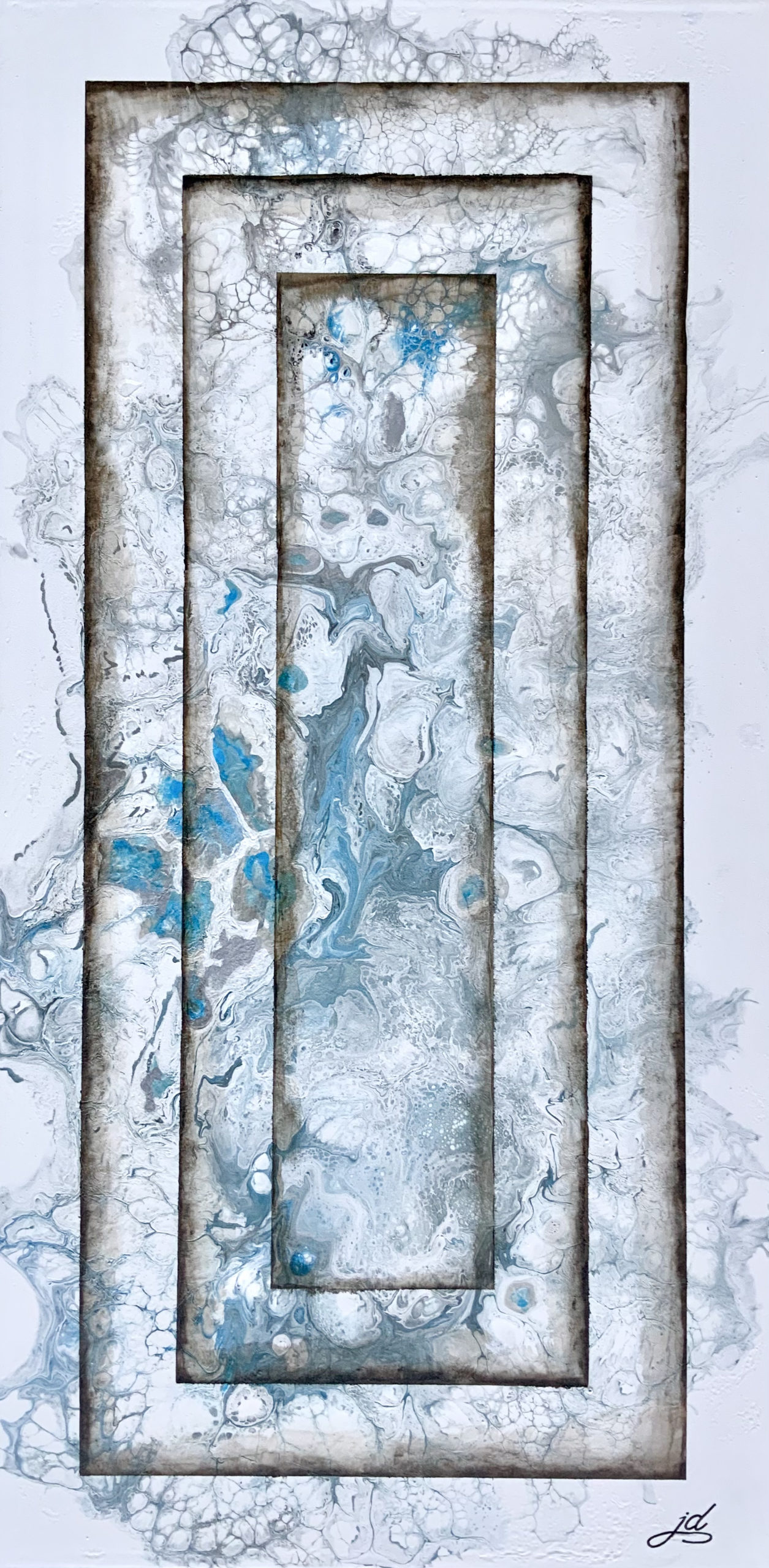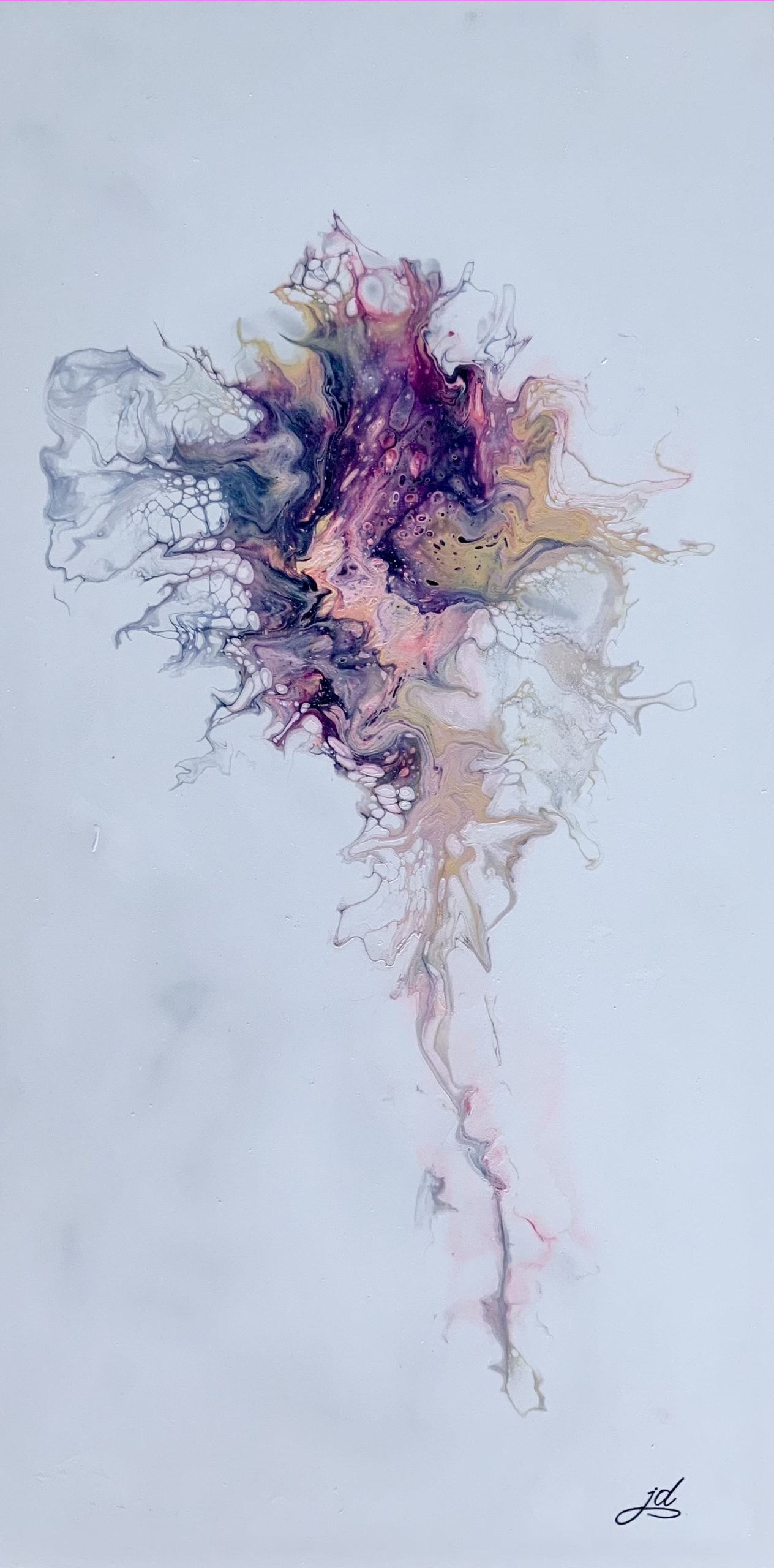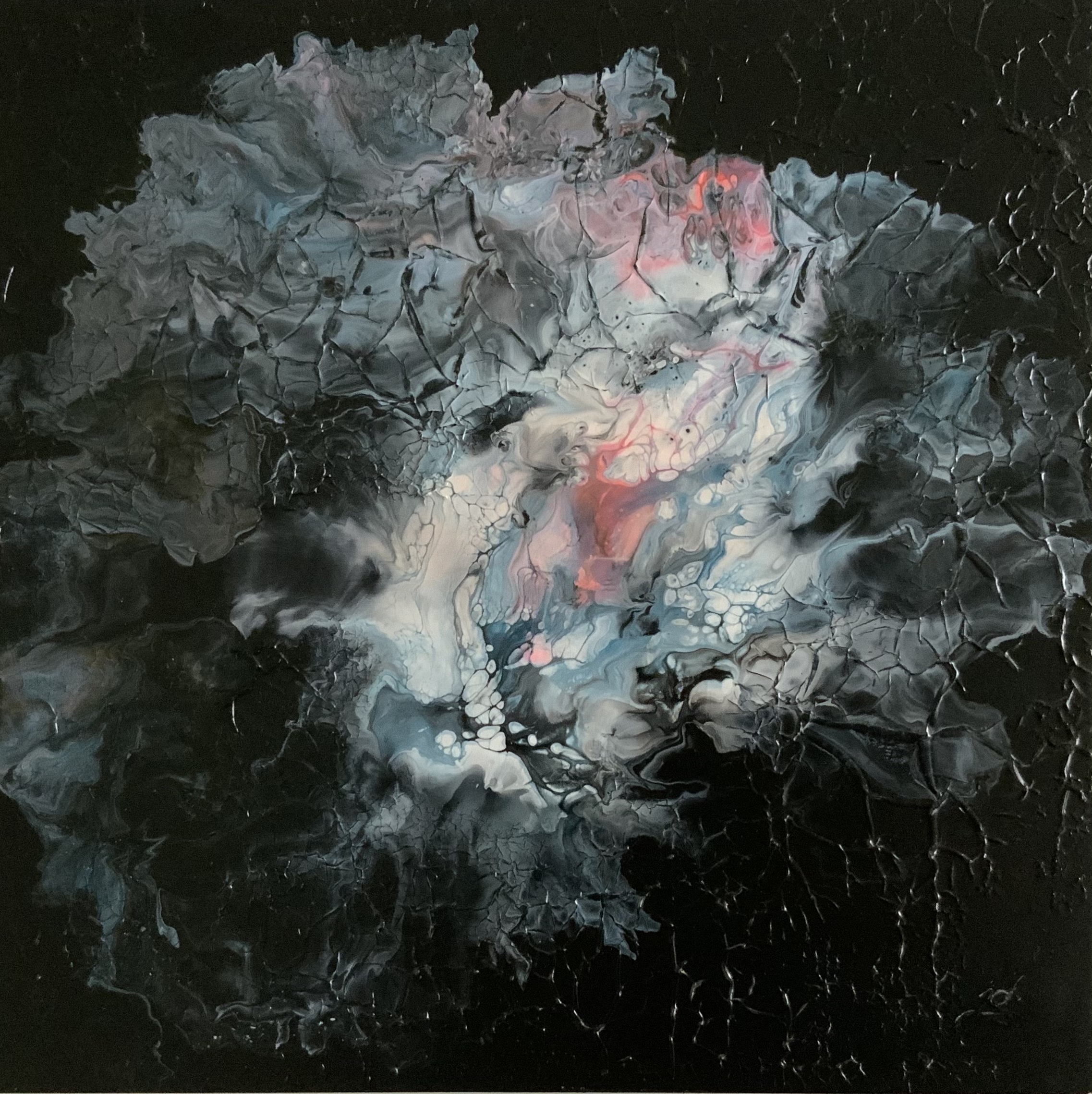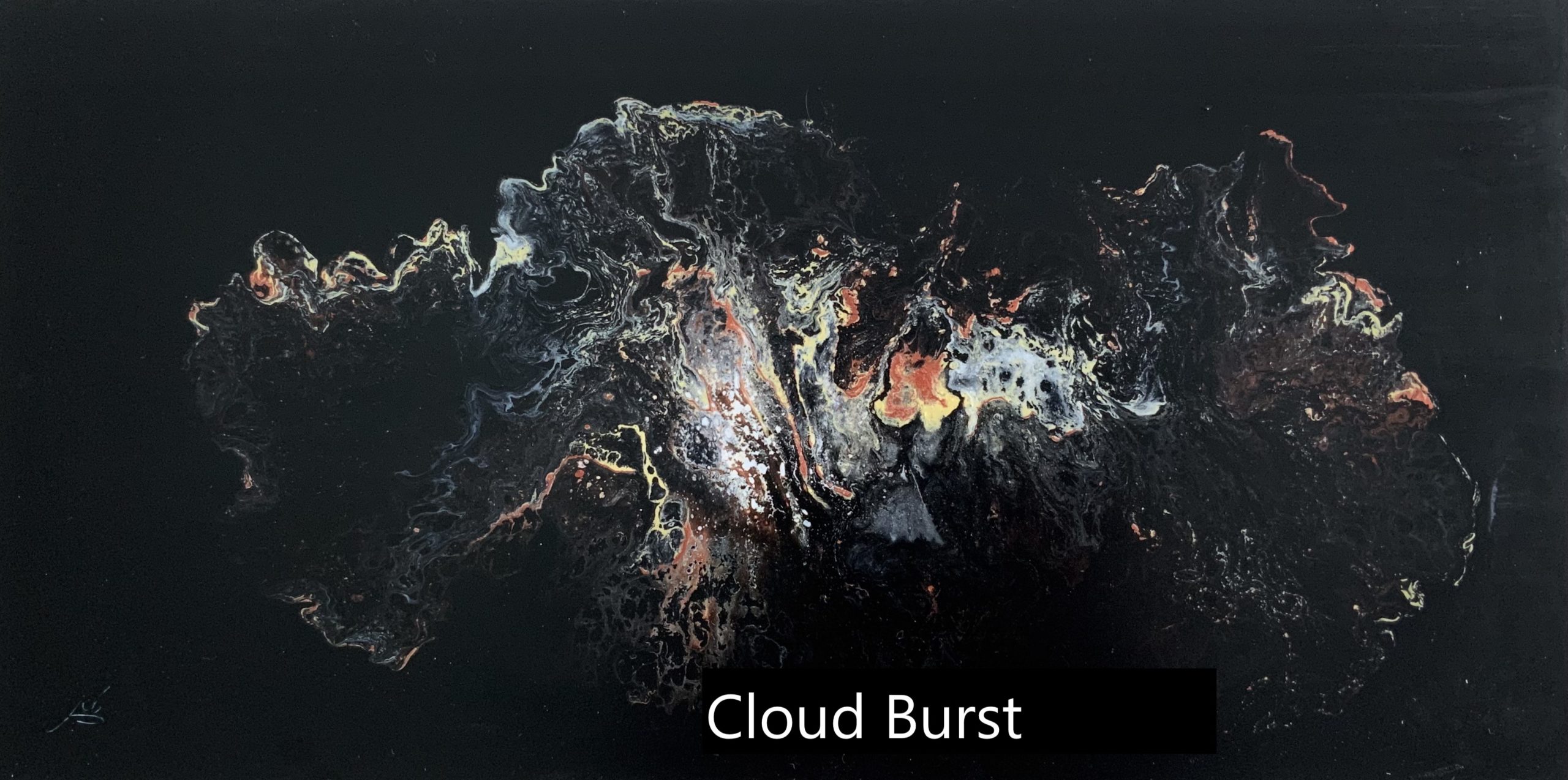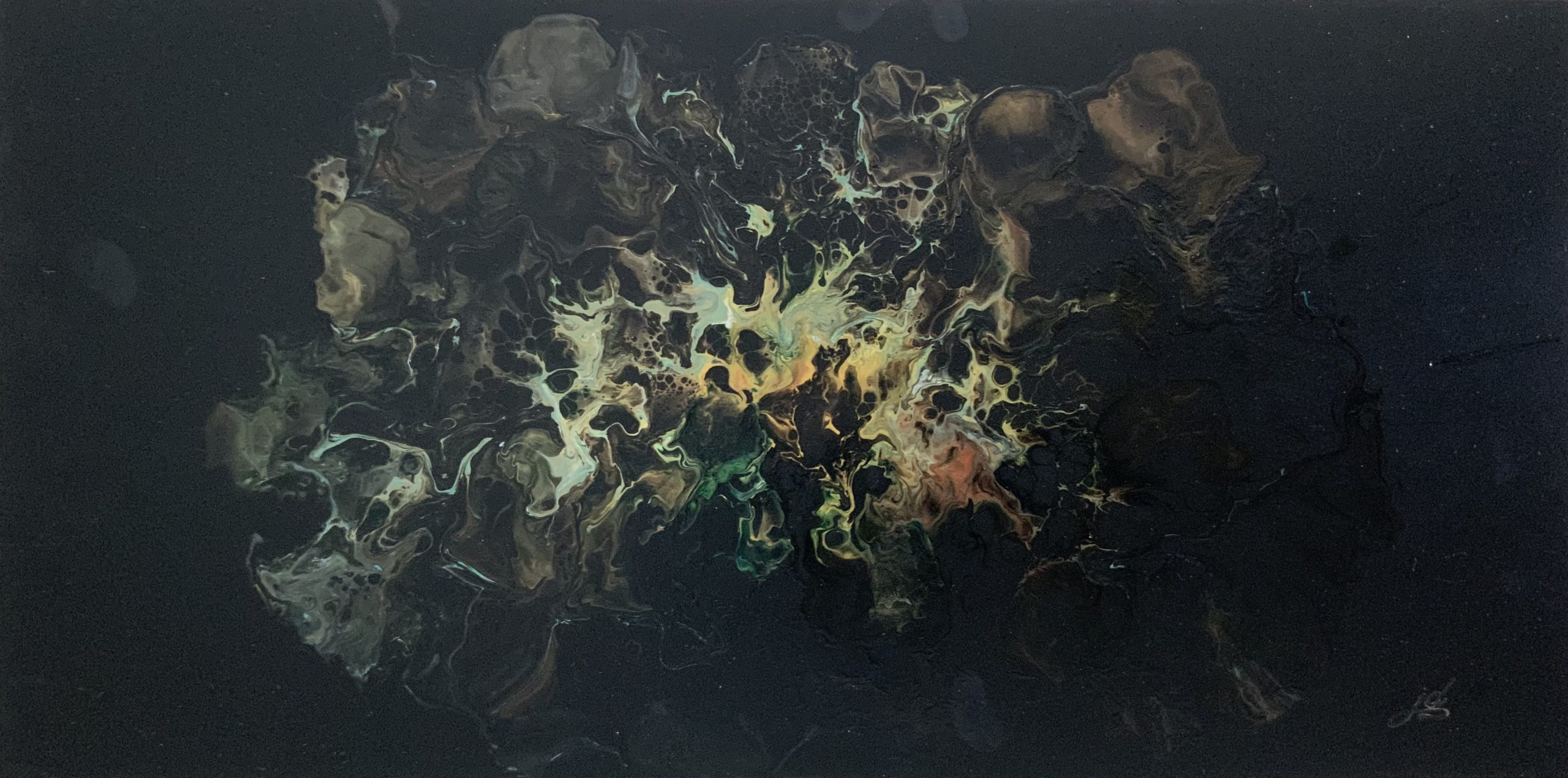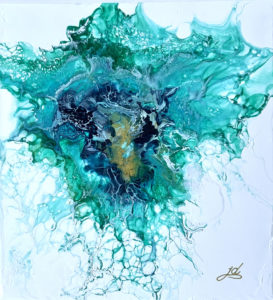 Jo Dounis is a self-taught, acrylic and mixed media artist with a background in Interior Design.  Born in Malta, she left at the age of eighteen to travel and live abroad, before returning to her homeland eighteen years later.
Her art is abstract or semi-abstract, sometimes with figurative elements and is often painted on non-porous surfaces, like glass, lucite or board, using an enhanced fluid art technique.  Her passion for colour and the way different colours blend, flow and interact together to create organic shapes and designs, is very evident in many of her works, some of which are to be found in private collections in the UK, Dubai, USA, Italy and Malta.
An avid traveller and amateur photographer, she gets her inspiration from colours which she sees in everything around her.
The exhibition of Jo's work is on until shortly before Christmas, i.e. until 20 December 2020.