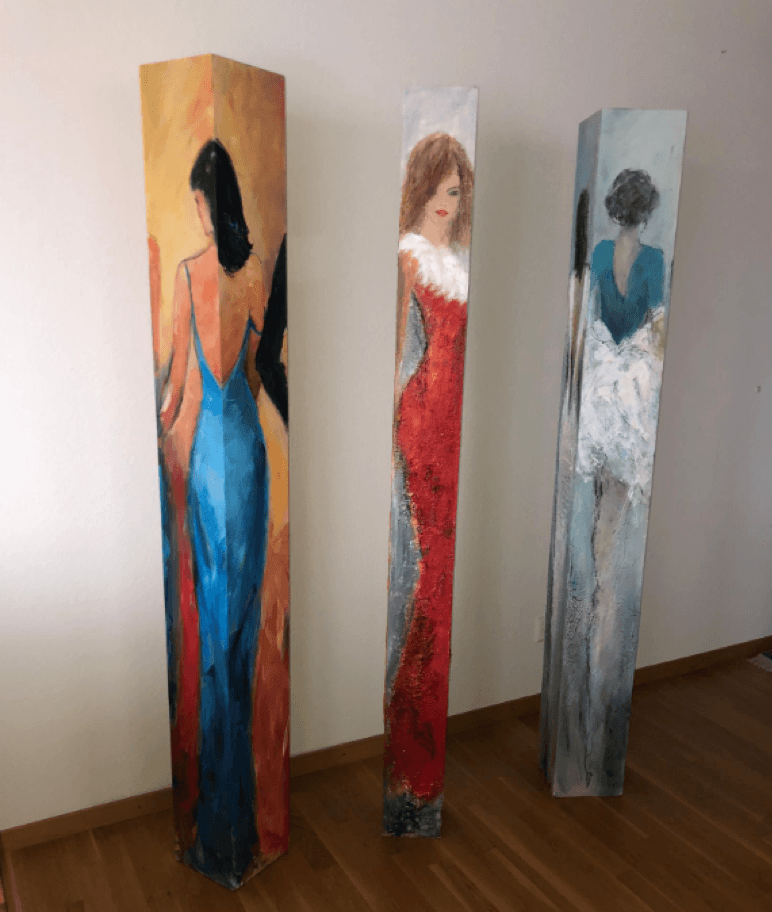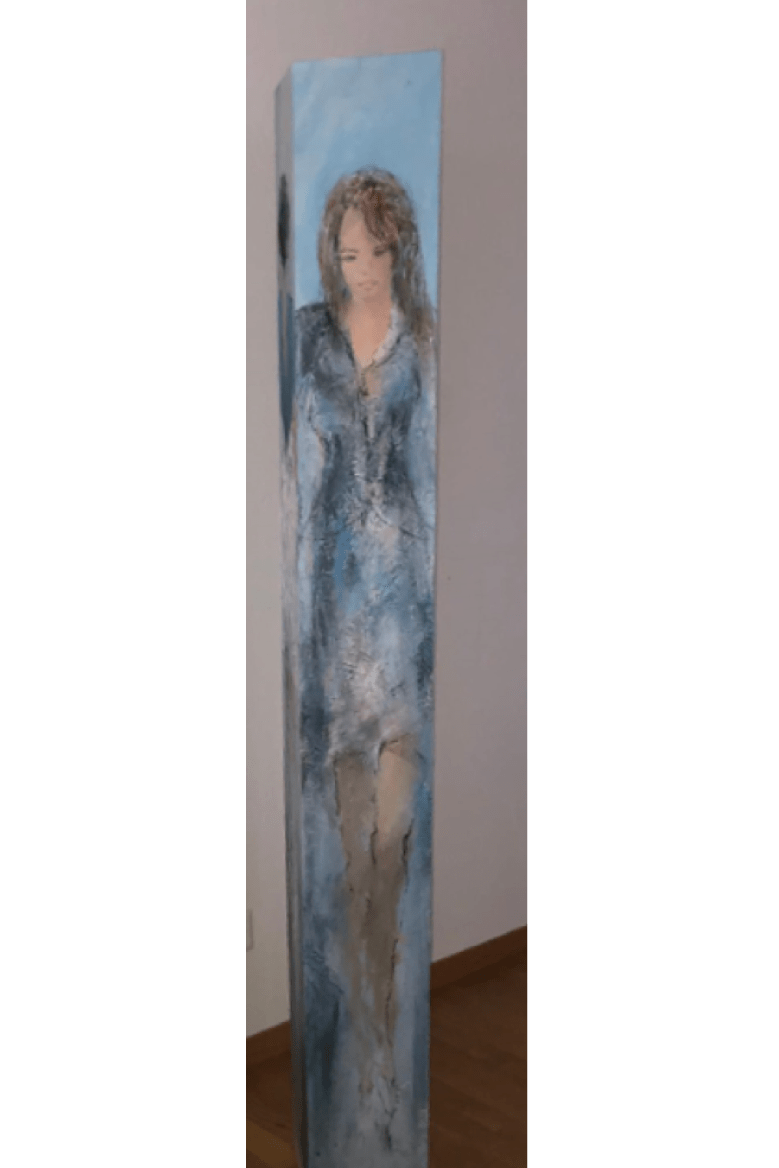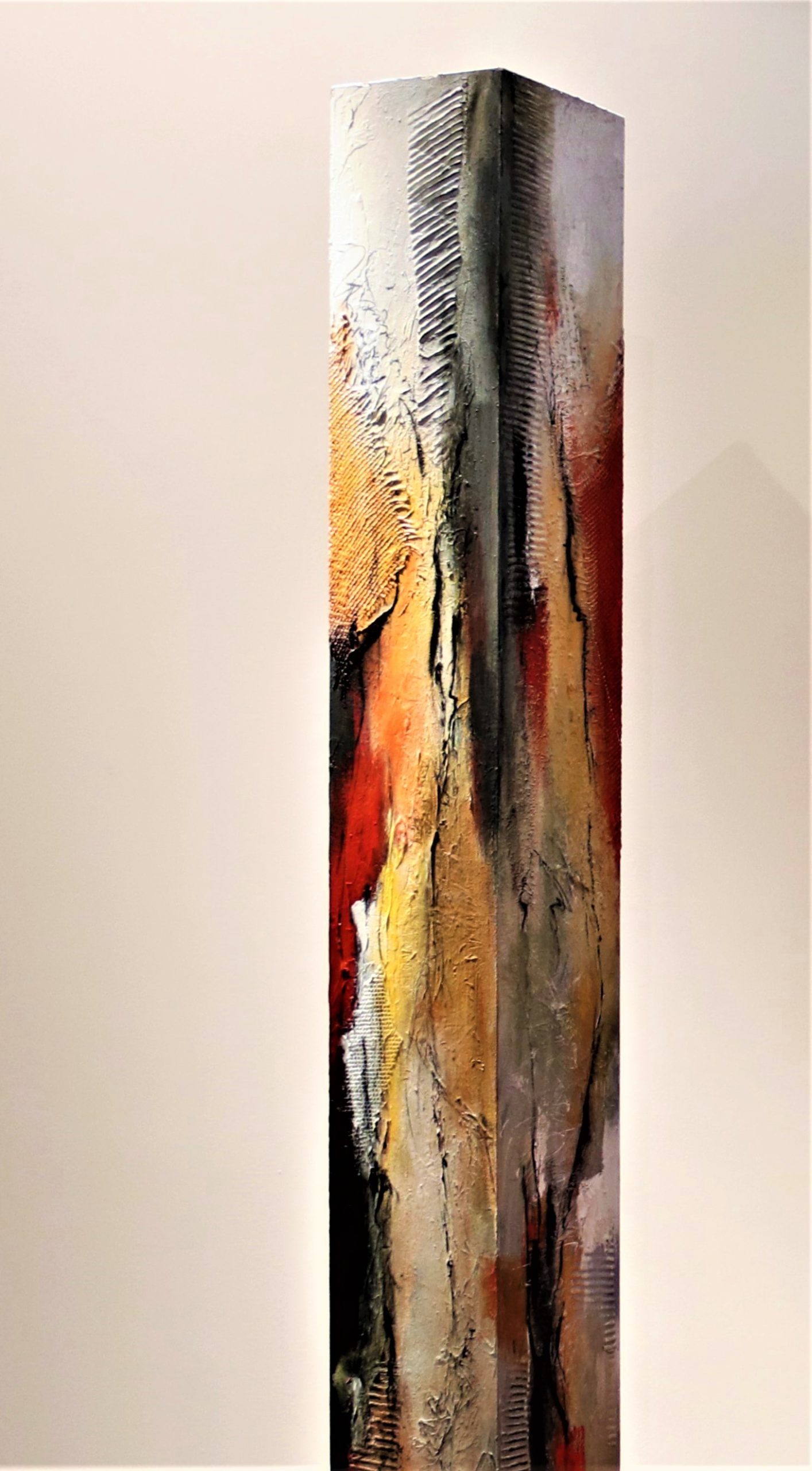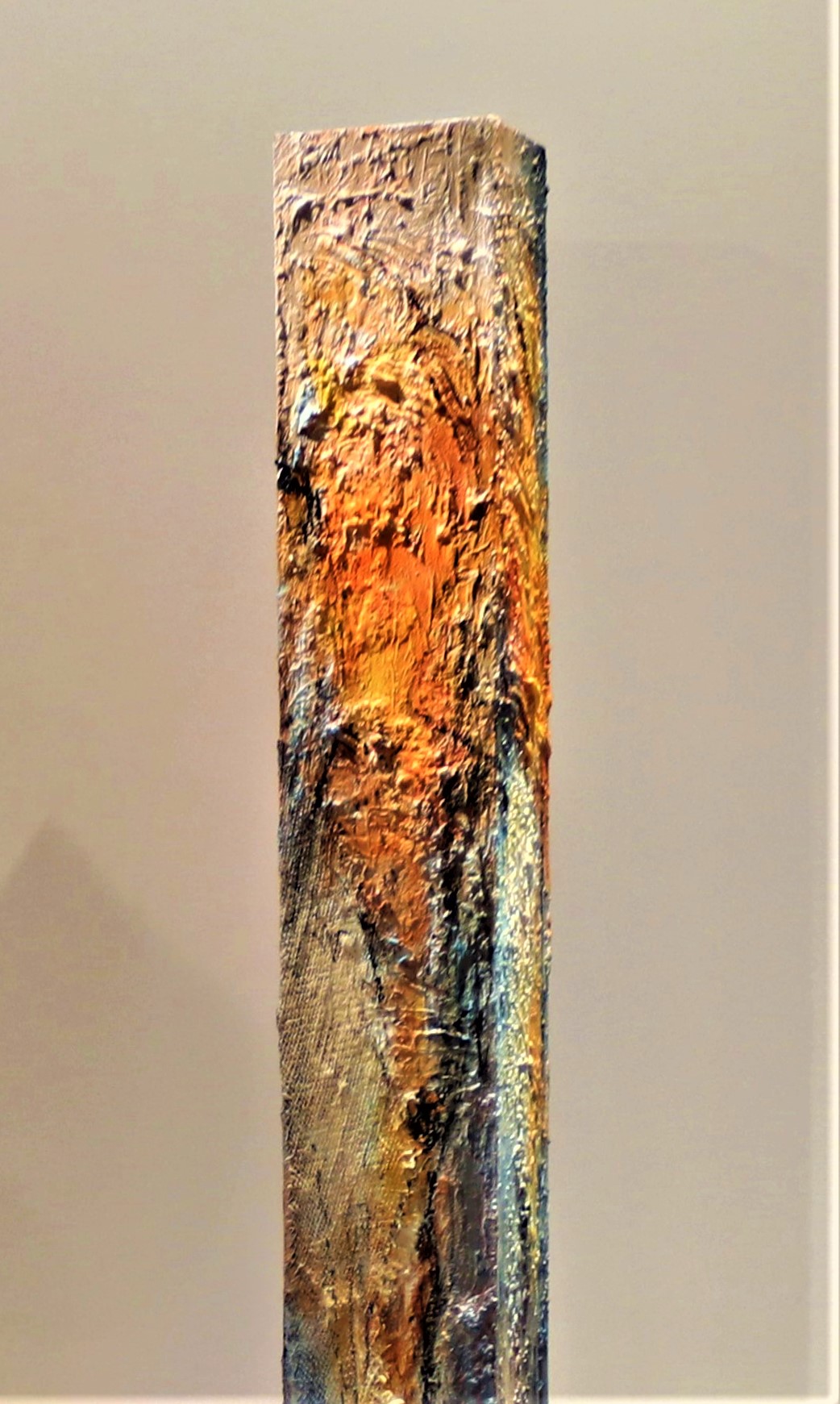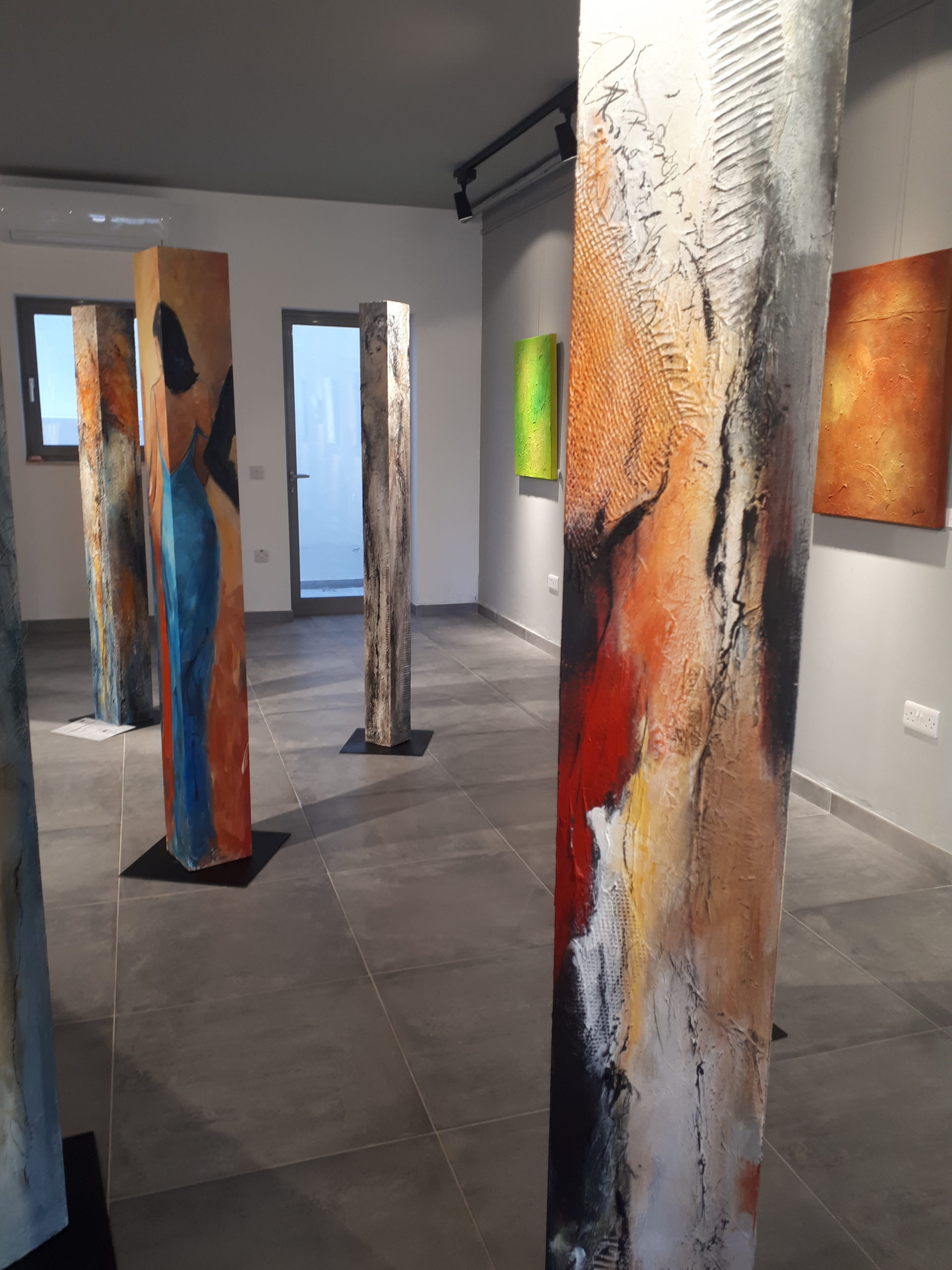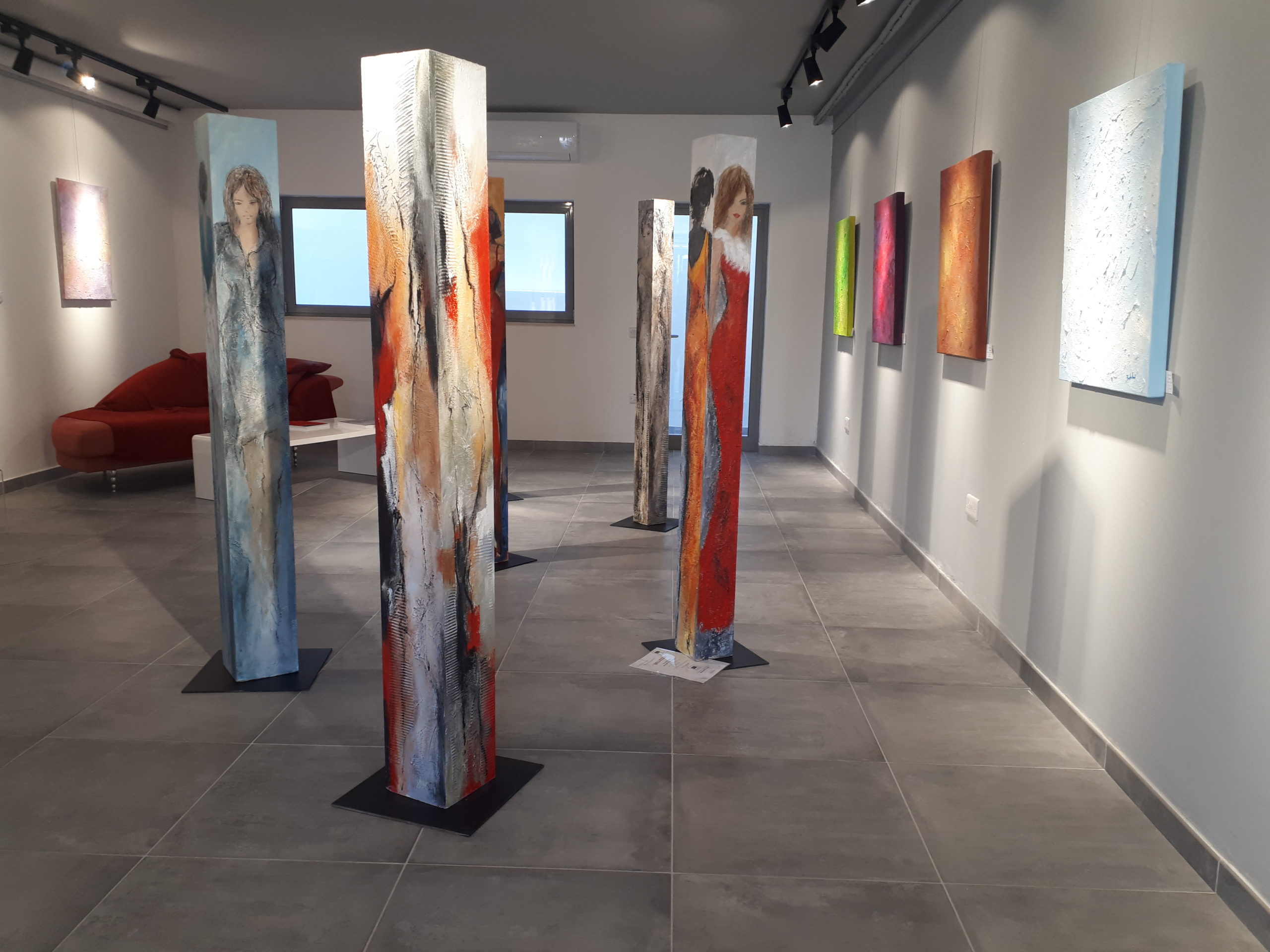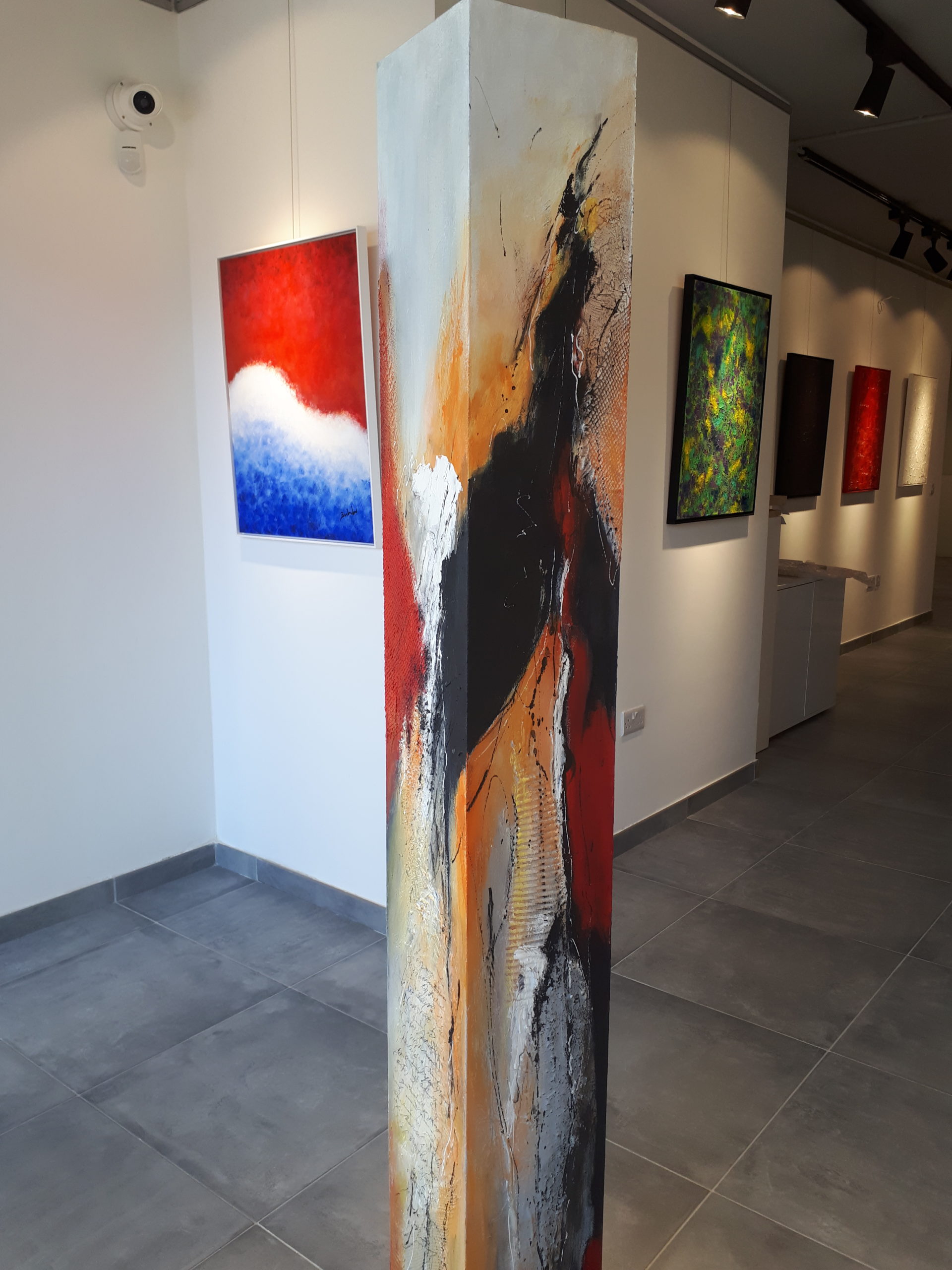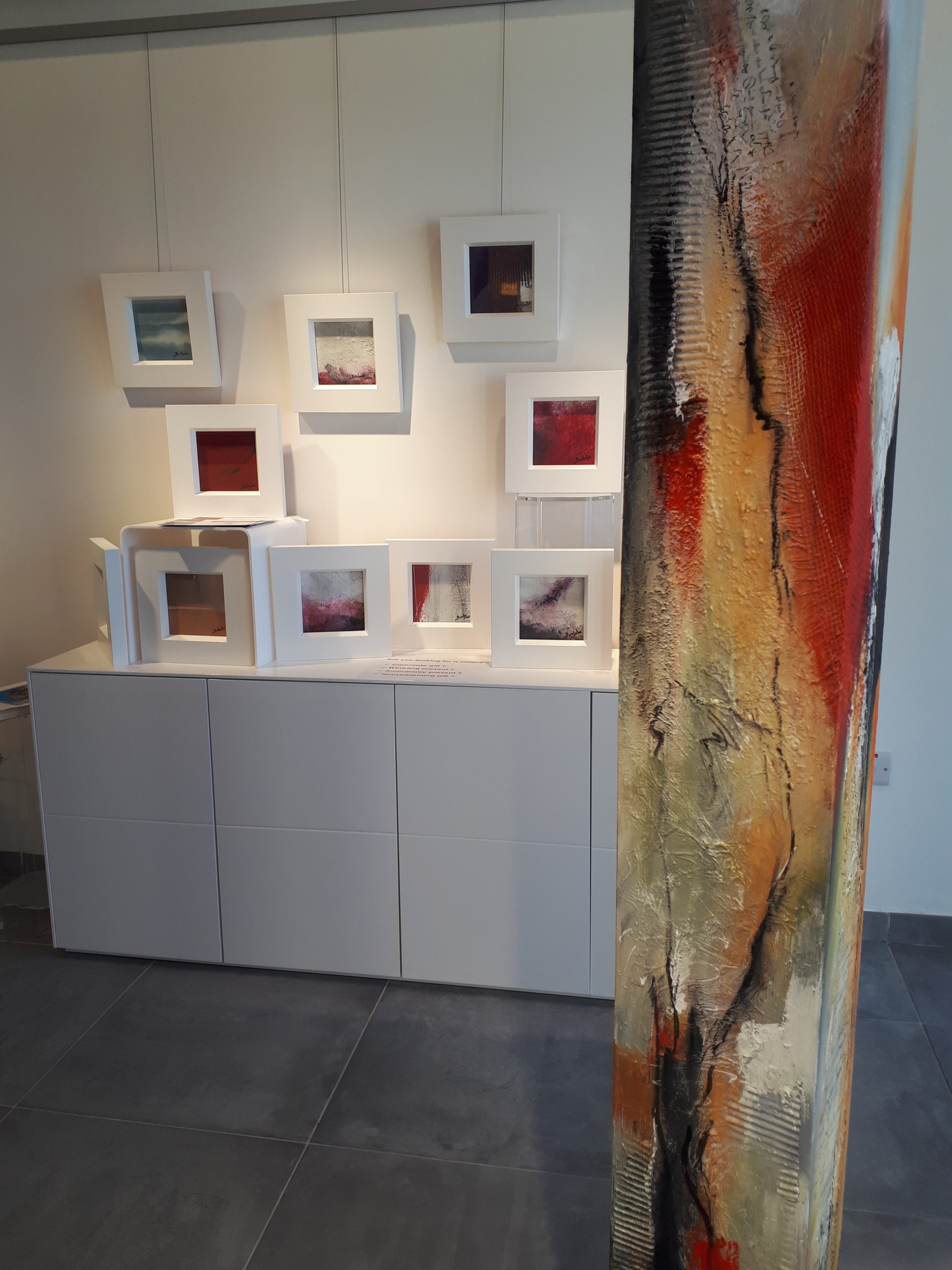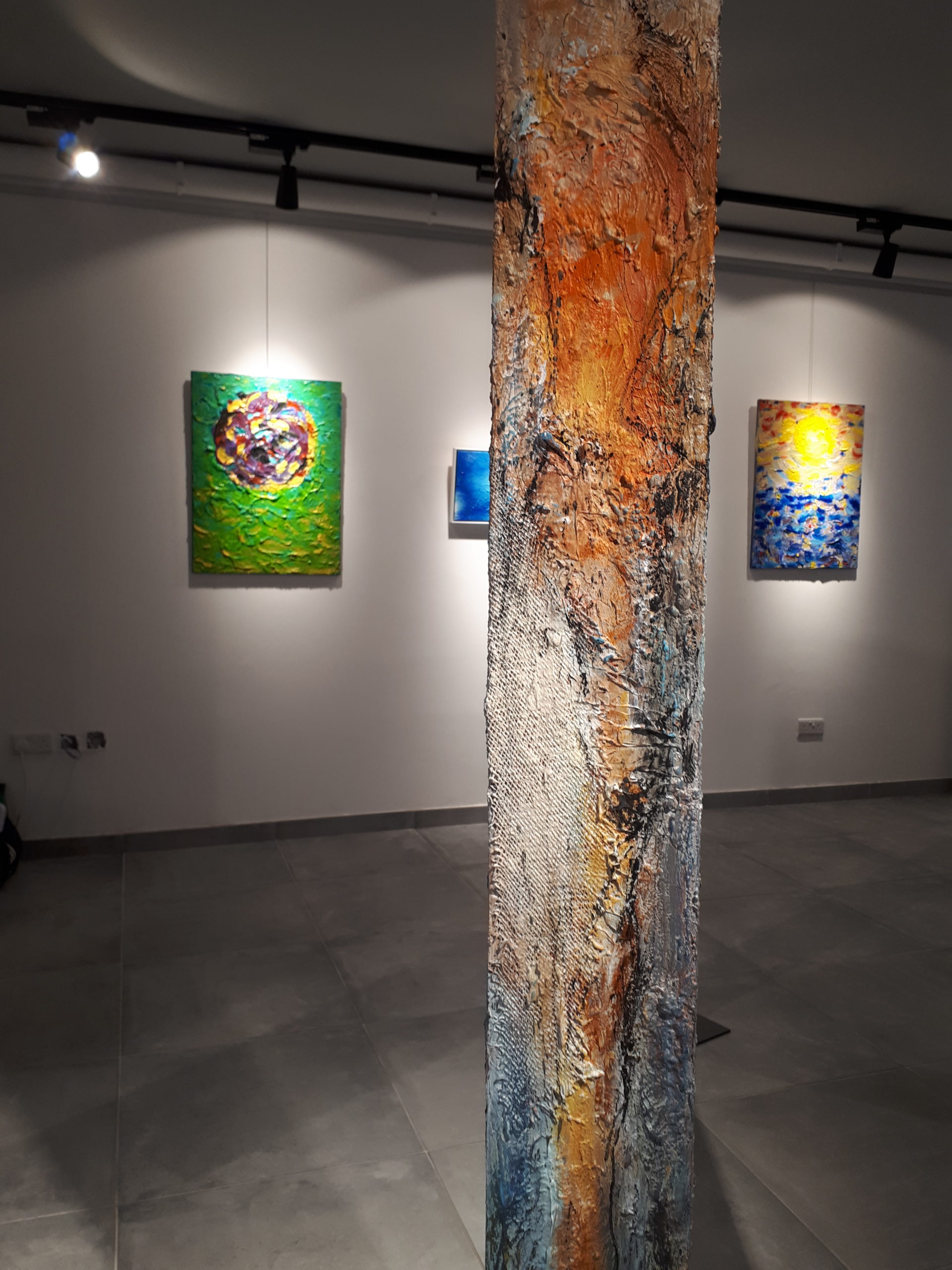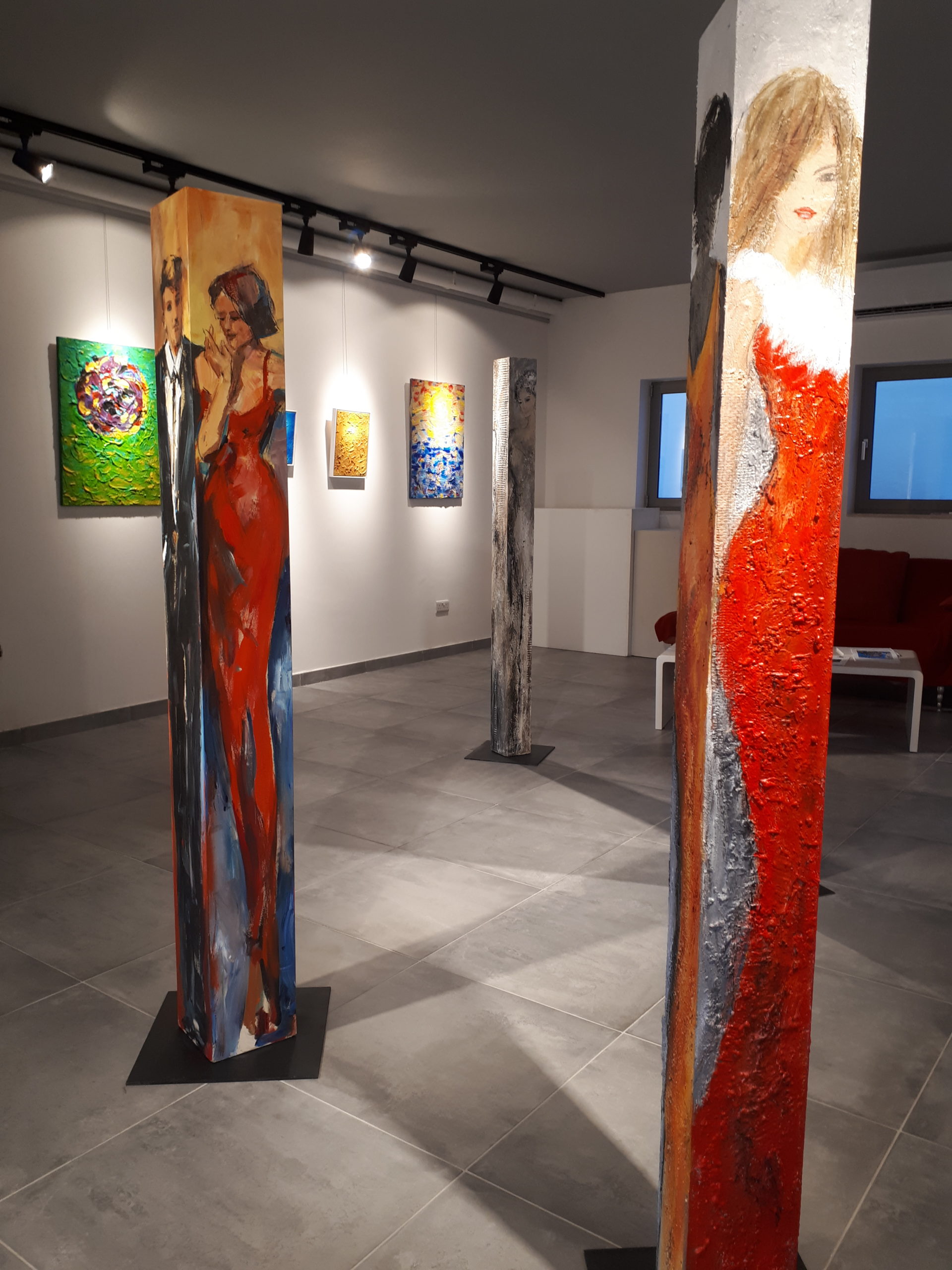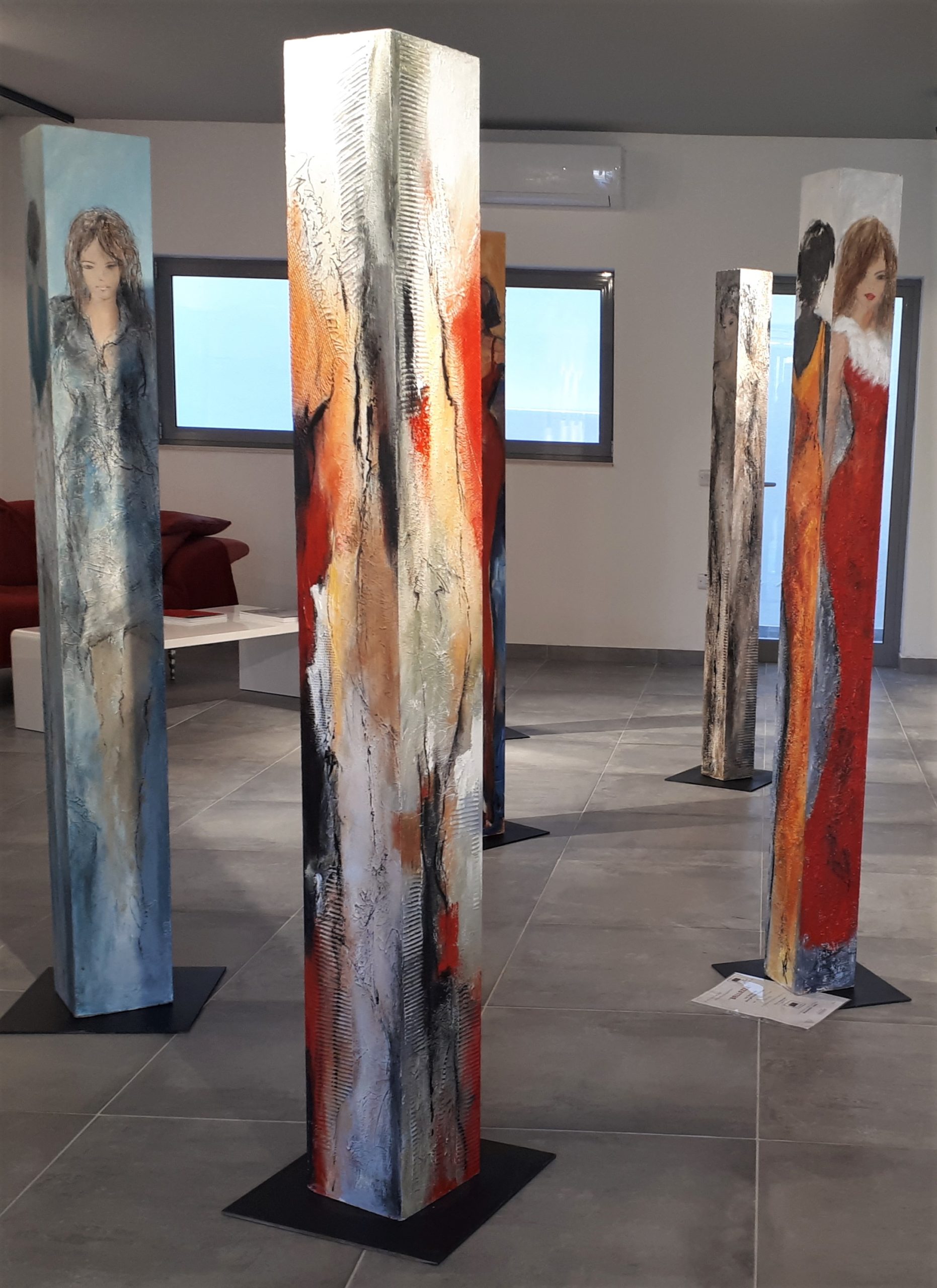 Margrith was born and grew up in Switzerland where she still lives near Zurich with her family.
Her favourite past time has always been to design, to paint and to model different materials. She studied art and painting in Switzerland and abroad which helped her to start a long and successful career in fashion design.
Margrith uses only acrylic paint, but mixes it with other materials like sand, coal, cardboard, wire, fabric and other structuring material.
Her emotions determine the coulours and the materials she uses to enhance her art work and they all tell a story of her feelings. Depending on her mood she creates abstract or also figurative art, always with her very personal touch. Painting can be a very intimate process for Margrith and she endeavours her art to be experiences and felt by the viewer.
I first met Margrith at a small exhibition in Zurich. It was her totems which captured my attention. As a former fashion designer she has a determined and confident pencil and brush stroke and in a few seconds she is able to create an amazing drawing of a fashion item or a person. Furthermore it is as though the totems, lean and tall, had been waiting for her type of art.
This is, of course, not art you hang on the wall, but rather use fee-standing to give a special artistic feel to a room, a reception area, a shop (especially a fashion shop), or a showroom. What makes these totems special is the fact that they can be viewed from 4 different angles, and each one is different.